The music of the peace and love generation rocked the Morehead Conference Center Tuesday night as students and faculty of Morehead State University music department rocked their tribute to Woodstock's 50th anniversary.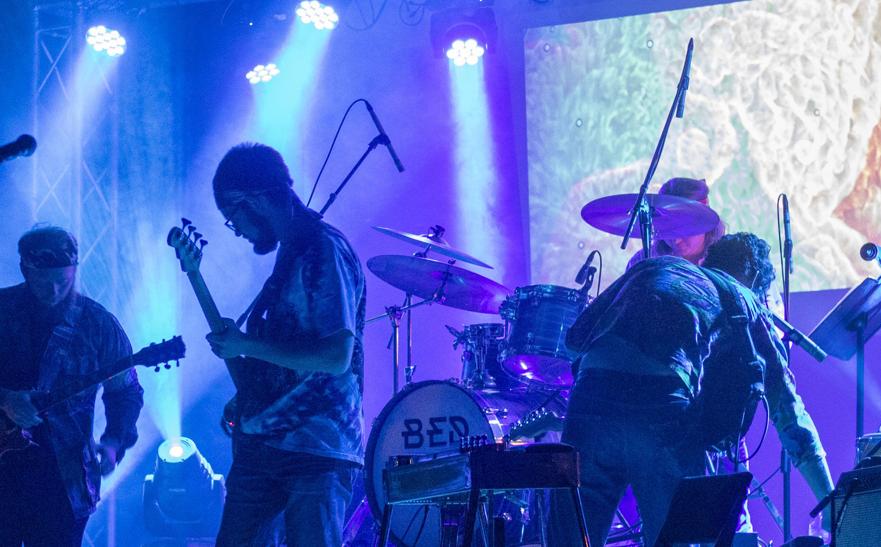 "Back to the Garden: A Woodstock Tribute" was directed by professor Glenn Ginn, where students and faculty played tunes by Janis Joplin, Jimi Hendrix, The Who and others. 
This concert was produced by Lisa and Glenn Ginn in conjunction with a student organization called the MSU Music Industry Club. The groups and solos that performed are a part of the MSU Commercial Music Rock Ensemble. 
Since this year marks the 50th anniversary of Woodstock, Ginn wanted to revive the ideas that were brought together during that time.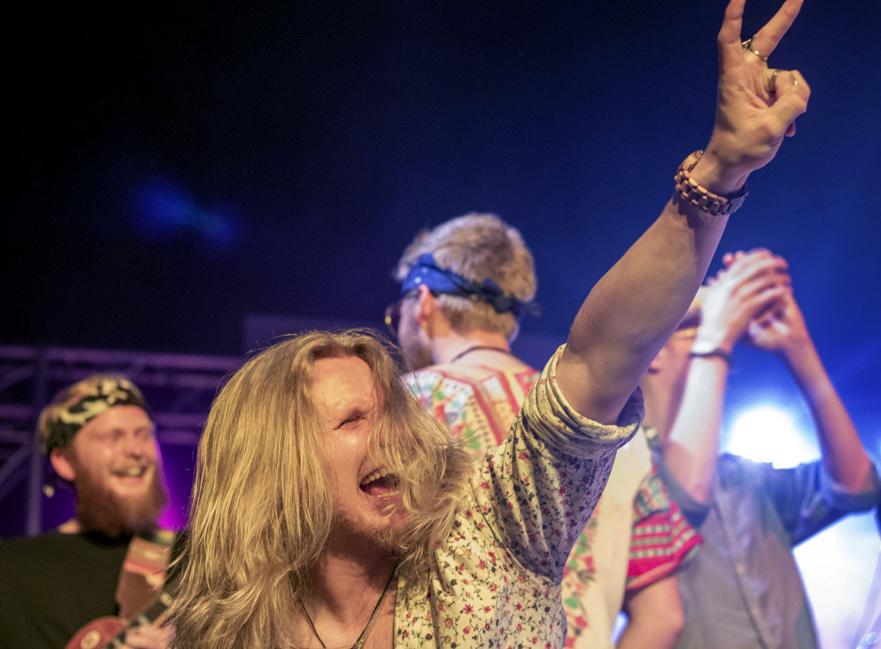 "The sixties were a decade of turmoil," he said," And people were answering that turmoil with more violence and one of the culturally significant things about this event, is that it was a three and a half day thing where 500,000 people came together, which is a pretty good sized small city, and they basically just lived together in peace; and that was the whole purpose of the thing."
Ginn hoped that this event would emphasize the significance the event had in history and as a statement itself. 
"It was significant just as a statement, basically it was young people at the time saying, 'look, with all this craziness, we're going to answer that with peace and taking care of each other. 
The community audience was encouraged to dress up in "hippie attire" and everyone that walked through the door was given a flower by someone who relayed the message, "Peace and Love." 
Students got the chance to create this performance with the help of some faculty as a part of the ensemble class they are enrolled in. Elijah Miller, in his first semester at MSU, got to perform a solo and with the group for the first time and Kolby Swiney got to perform as one of his last shows as a senior.
All of the faculty and staff came together after the last tune and put their arms around each other and danced as they encouraged the audience to do the same.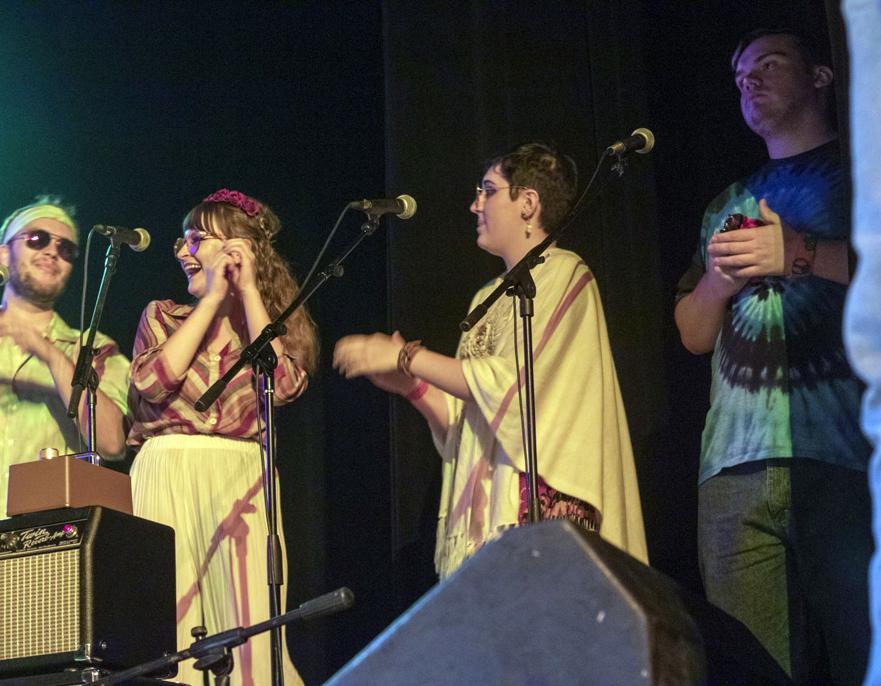 The event was the group's fifth concert and they plan to have others that will also be held at the Morehead Conference Center and will be announced accordingly.