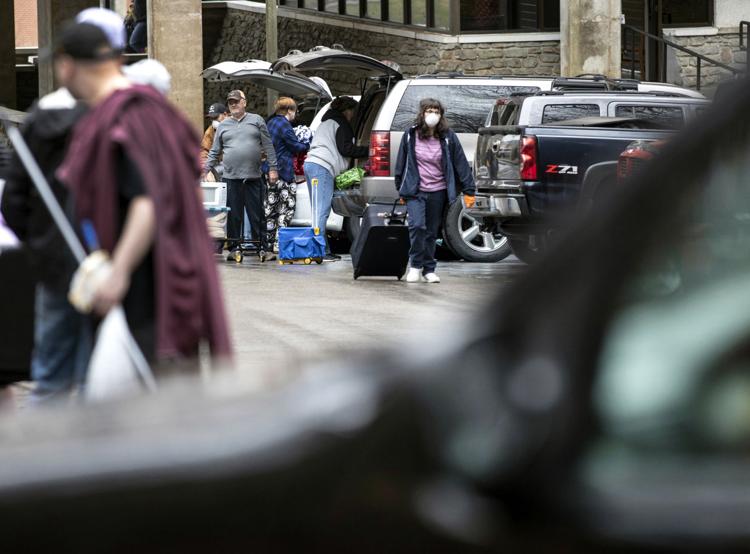 Masks and gloves were a new part of the move out process for some families as they removed belongings from Nunn Hall.  
The process began earlier this semester due to the decision of Morehead State University to move all classes to an online-only platform in order to lessen the spread of Coronavirus. All students are now required to be out of their dorms by Friday March 27 at 7:00 p.m.  
"Students should follow recommended times for their building and/or floor and maintain good social distancing while they complete their move out along with other recommended hygiene and hand washing protocols," said Alan Rucker, Director of Housing and Residence Education. 
There has been no reported cases of COVID-19 on the campus of MSU or in Rowan County.
The Morehead State University Office of Student Housing posted in a tweet that the new provision by Ky. Governor Andy Beshear still allows travel to higher education institutions for the retrieval of belongings. 
"Moving out early was kind of painful because I had just got into my routine again," said Joseph Howard, student at MSU. "It was pretty hard to leave all of that behind for the next six months, but I'm glad we did move out because the virus is ravaging places that have clusters of people."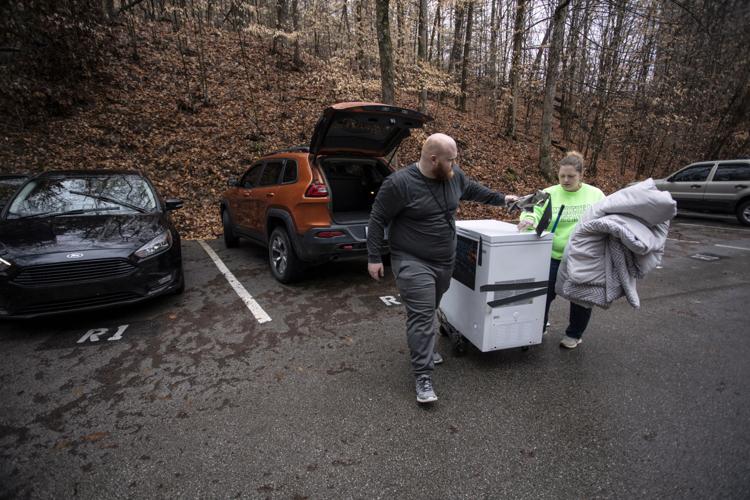 Howard said his friends were in a bind because they are so use to being in large crowds and socializing. 
"Unfortunately, we will all have to adapt to the current situation at hand and just rely on technology to help us socialize and do work," he said. 
Some students might be able to stay on campus depending on their situation. Applications for this were due March 23 with results of acceptance or denial being sent out no later than Wednesday March 25 at 4:30 p.m. 
"While there isn't a definitive list of reasons, anything that is going to make a student's success academically more difficult in consideration of both their individual circumstances and the current health crisis will likely be approved," said Rucker. 
According to the campus update from March 17, students who will not be remaining on campus will be eligible for "credit for future use." These funds can be applied to housing cost.
If a student is graduating in spring, an email is expected to be sent before April 15 to work out a refund. 
"This is obviously an unexpected and unprecedented situation for all of us. We are trying to make this process as easy and quick as possible," he said. 
Here is the rest of the schedule for moving out: 
-  Monday 3/23: Normal Hall Apartments, Nunn Hall, Fields Hall
-  Tuesday 3/24: Cartmell Hall, East Mignon Hall, Eagle Lake Apartments
-  Wednesday 3/25: Mignon Tower, Alumni Tower, Mays Hall Apartments
-  Thursday 3/26: Mignon Hall, Andrews Hall, West Mignon Hall
-  Friday 3/27: Alternative move out day for those unable to make their hall-
   specific day
Times for each floor can be found at the link below:  
https://www.moreheadstate.edu/Student-Affairs/Housing/Housing-Updates/Housing-Update-3-20-20