Mental health days have continued to be a prevalent issue for Morehead State students.
Seventy five MSU students responded to a student-conducted survey regarding mental health and class attendance on-campus. A hundred percent of student participants said they struggled with mental health during their college career and would want mental health days to be excused in their college attendance policies.
Missy Litton, the assistant director of Student Disability Services, said official data also showed an increase in mental health issues among college students.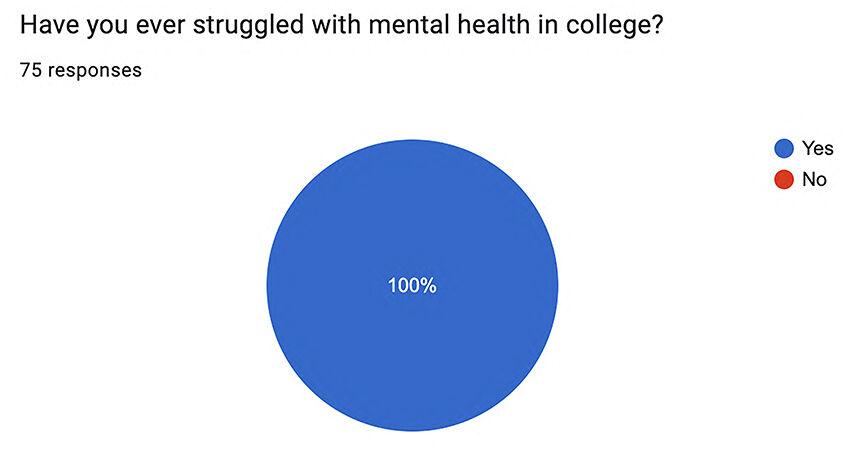 "If students aren't given accommodations it can create a deficit they can't overcome," said Litton. "It makes things unnecessarily difficult and perhaps impossible, when just a very small amount of support can make all the difference."
In the survey, 66 students said that they have missed class because of poor mental health. Students reported missing from two to over 35 class periods due to mental health struggles.
Seventy two percent of students who did miss class for their own health reported that the absences were unexcused.
Sixty eight percent of students said that their grades dropped because of the unexcused absences.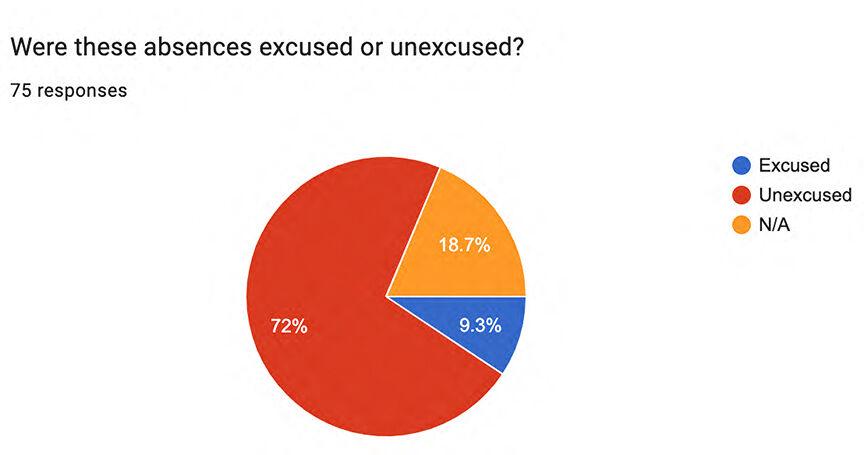 In MSU's Excused Absences Policy, MSU UAR 131.05, days taken off for mental health reasons, with no hospitalization, are unexcused. MSU Counseling and Health Services also cannot provide official medical excuses for missed classes but students can be provided a written confirmation of treatment at the clinic with the Counseling and Health Services embosser.
However, the accepting of the excuse from the clinic is at the discretion of the instructor.
"The reason why university policy isn't very lenient, unless you have a disability plan, is because of discrimination. It's not that professors don't want to give you extra time, but policy exists for a reason, and it protects students and faculty alike," said Litton.
"Mental health conditions can be a disability," Litton said. "Anything that limits your daily functioning can be a disability. Anxiety, depression can definitely rise to the level of impairing your daily function."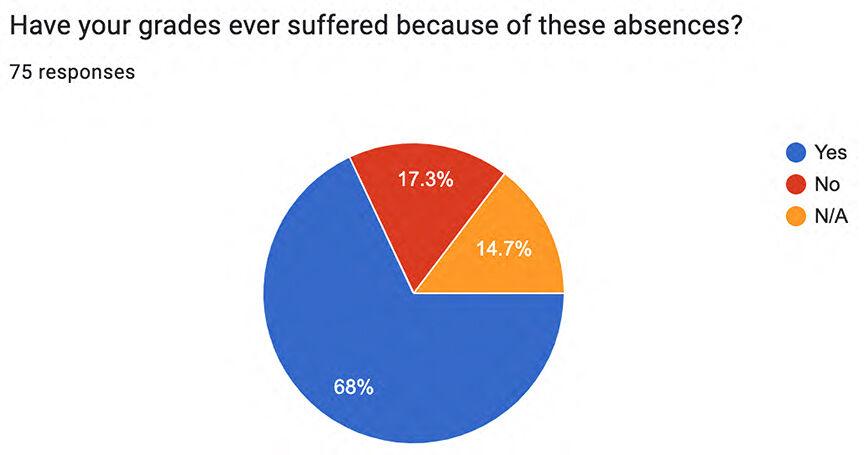 Ariana Alexander, a junior English education major, has been on accommodations for her mental health since her first year at MSU.
"I struggled a lot last year," said Alexander, a Manchester, Ohio native. "Having accommodations really helped me academically and socially."
Disability Services offers academic accommodations to qualifying students who suffer with mental health. Litton said that accommodations are incredibly individual and compared them to eyeglasses.
"If you need glasses, not being allowed to wear them or being in a place where your glasses don't work would just prevent you from having access to the same space and opportunities as everyone else."
Alexander's accommodations allow for excused absences, the ability to make up any missed work, as well as testing accommodations in private testing quarters.
"Having accommodations allows me to not overwork myself to the point I cannot exist. Everyone can overwork themselves, but because of my disorders, if I overwork myself there's no coming back from it, it's just over," said Alexander.
Litton said that accommodations are important, especially on college campuses.
"You never want to say to someone that something isn't possible because they have a disability," said Litton. "You want to give them the same opportunity as everyone else. We're going to help students bridge the gap."
Alexander said she probably wouldn't still be in college if not for her accommodations.
"I just don't think I would have survived it. I'm very ambitious with my future and I always have been," said Alexander. "I'm not different than everyone else and accommodations gives me an even playing field I wouldn't have if I didn't have disability services."
Litton said students struggling with mental health should consider applying for disability, but to try to balance between the need to have time off and being successful in class. She recommended also using the free Counseling and Health Services as well as tutoring to help.
"Do what you are comfortable with. Disability Services are so kind. I was nervous at first, but you just need to sit, reflect, and think, 'Is it going to be more helpful to do that in the long run or will it be more harmful to not do it because I'm nervous?' You have to see what you want," said Alexander.
Students wanting accommodations with Disability Services can get in touch with Litton at her email m.litton@moreheadstate.edu to schedule an appointment.