Frank Sinatra meets punk rock on Main Street through the style of Brent 'Doc' Ellis at his barber shop.
His Black Eye Barber Parlor can be found inside the Homesick Tattoo Company in Morehead, where Ellis practices with an old-time flair. One of his specialties is a traditional straight razor shave. 
"I remember finding my papaw's old straight razor and just thinking it was the neatest thing when I was a kid," said Ellis. "It really is in a lot of ways I think becoming a lost art form." 
But, it's more than just a shave for Ellis.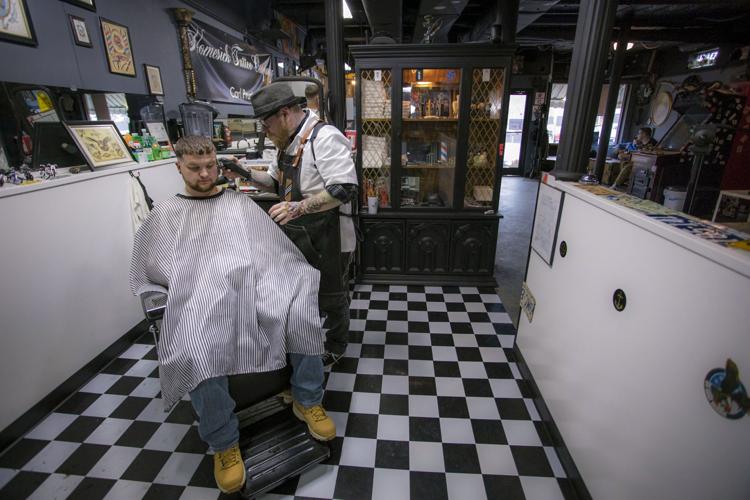 It's more about people being able to come to the shop and have a traditional experience than to push for quantity in clients. 
"You can sit back, relax, get a hot towel and get a face massage," said Ellis, a Morgan County native. The experience comes complete with shave creams made from natural ingredients by Ellis, with scents targeted towards men.   
"Barbers are in a lot of ways just like hair stylist, tattoo artist, bar tenders," said Ellis. "We're therapist in a way."
Ellis started out as a tattoo artist, but always had barbering in the back of his mind. The history of the two trades are tightly connected, which led Ellis to the name of his shop, 'Black Eye Barber Parlor.'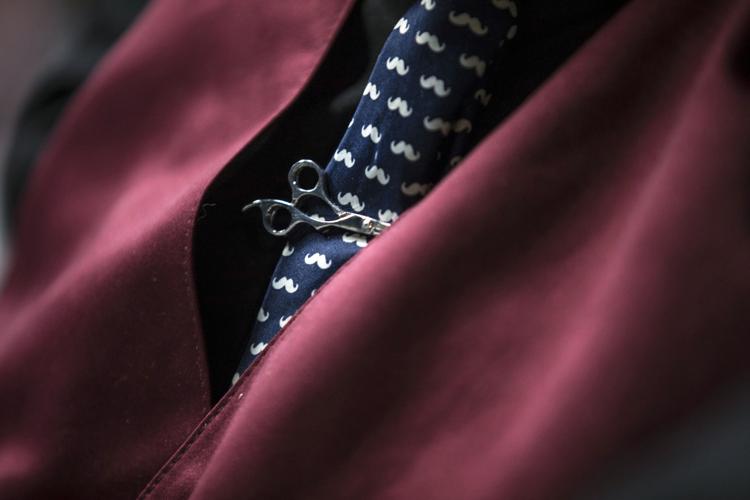 "They used to set up shop in the back of barber shops," he said. "The ways sailors, merchants, workmen and everything knew that there was a tattoo shop in the barber shop, was the barber shop would have a sign out front that said, 'black eye specialist.'"
He said it was common for people to come into tattoo and barber shops to get their black eyes covered with leeches and make-up after a fight the night before.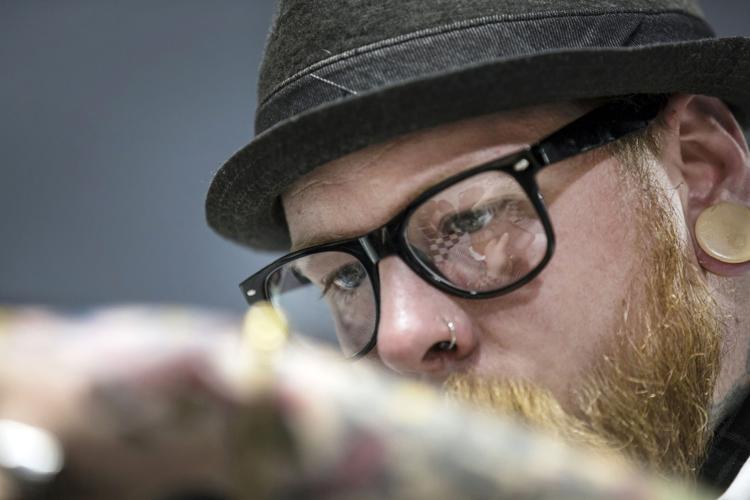 The shop opened in December of 2019 but had been in the works for over a year. Ellis said after working so many different jobs during his life he was blessed to be at a place where he no longer considers it to be a job. 
"It truly is an absolute blessing to be able to do something that you love and make a living," he said. 
Ellis studied at Bailey's Lexington Barber College and studied under a master barber after. In Kentucky, barbers are the only ones certified to use a straight razor. 
"It just a different experience if you can actually really connect with them person to person," said Ellis.
Due to state guidelines surrounding the COVID-19 pandemic the barber shop is currently closed. Ellis said he will be back, but until then to take care.
"This too shall pass and we will overcome," he said.