One Morehead State athlete played an instrumental role for his high school baseball team.
Brody Shoupe, a starting catcher for MSU's baseball team, transferred to Greenup County High School in his sophomore year from Portsmouth, Ohio. During his baseball career at Greenup, he helped lead the Musketeers towards success.
"In my junior and senior year, we went to the state tournament," said Shoupe, a sports management major. "My junior year we made it to the final four." He said in his senior they only lost two regular-season games, but lost in the first round of the state tournament."
Shoupe was named the second-best catcher in Kentucky, according to Perfect Game and Prep Baseball Report during his high school career. He led GCHS to the state final four, where he batted .404 with 13 doubles, two triples and 18 walks as a junior while, also helping his squad win multiple 63rd district and 16th Region titles.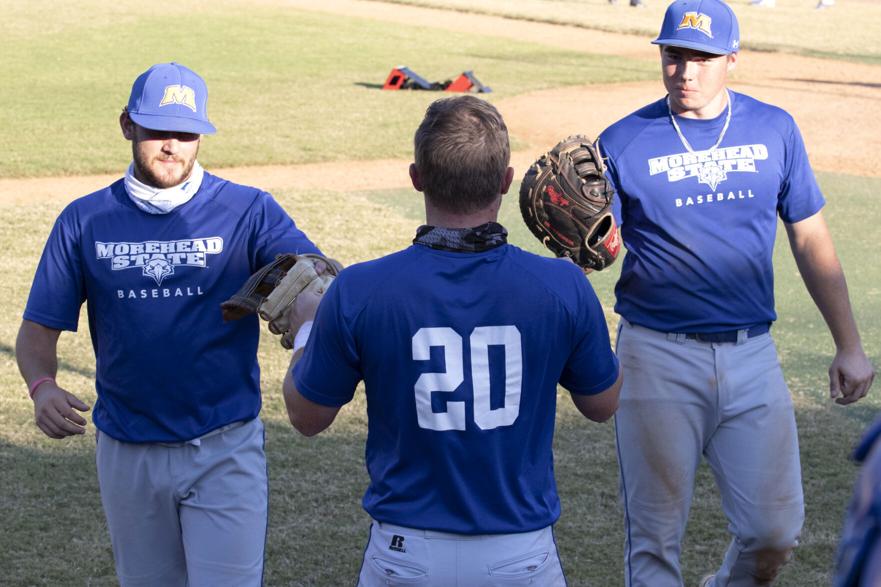 Greg Logan, Greenup County's head baseball coach, said that Shoupe was a stand-out player.
"He coached the team, he coached himself, he coached reserves. He just took initiative to run the show," said Logan. "He should be the quarterback, he should be the guy in charge. He was exceptional to coach and that's the kind of player he was."
Logan said Shoupe left the Greenup County baseball team better than he had found it.
"We had some good catchers before Brody and after that, but we've never had anyone like that," said Logan.
Mik Aoki, the new baseball coach for MSU, agreed Shoupe is an inspiring player to his teammates.
"He's a really good influence on the younger guys," said Aoki. "He's one of those guys that does a good job connecting with guys of his own class. It's hard to find fault with a kid who cares as much as he does about the success of a game and is as approachable or caring as Brody."
The difference between his high school and college career is predominantly in the level of competitiveness.
Shoupe's appeal towards baseball stems from the idea that failure is not only a given, but acceptable and necessary to developing and refining his skills.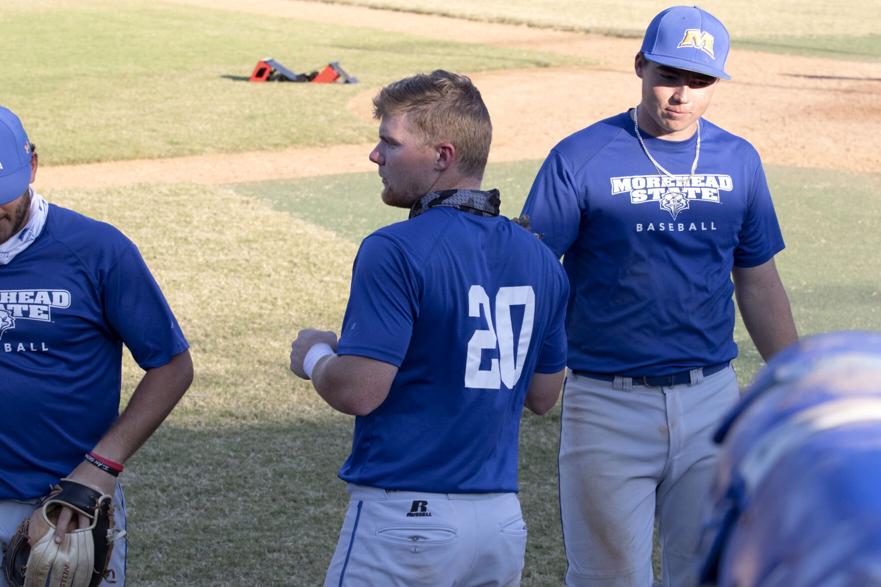 "Even the best hitters in the game usually ten out bats they'll have three hits and that will get you in the hall of fame like 90% of the time," he said. "And so basically it's one of those humbling things because you can fail way more than you succeed but you're still considered a really good baseball player."
Aoki's said he hasn't met a player like Shoupe during the entirety of his experience coaching baseball.
"I've had the good fortune to coach a lot of really good catchers and kids who have been drafted pretty high, and even one kid who played the big leagues," said Aoki. "I think in terms of the ability to receive the baseball, Brody is as good, or maybe even a little bit better than any of them."