RALEIGH, N.C.  Traditional music students from Morehead State's Kentucky Center for Traditional Music made it back to the world's bluegrass music stages for the first time two years.
The KCTM's seven Mountain Music Ambassadors arrived for their first day in Raleigh for one of the largest international bluegrass events of the year, and this year they had the opportunity to attend it in person through the International Bluegrass Music Association's hybrid set up.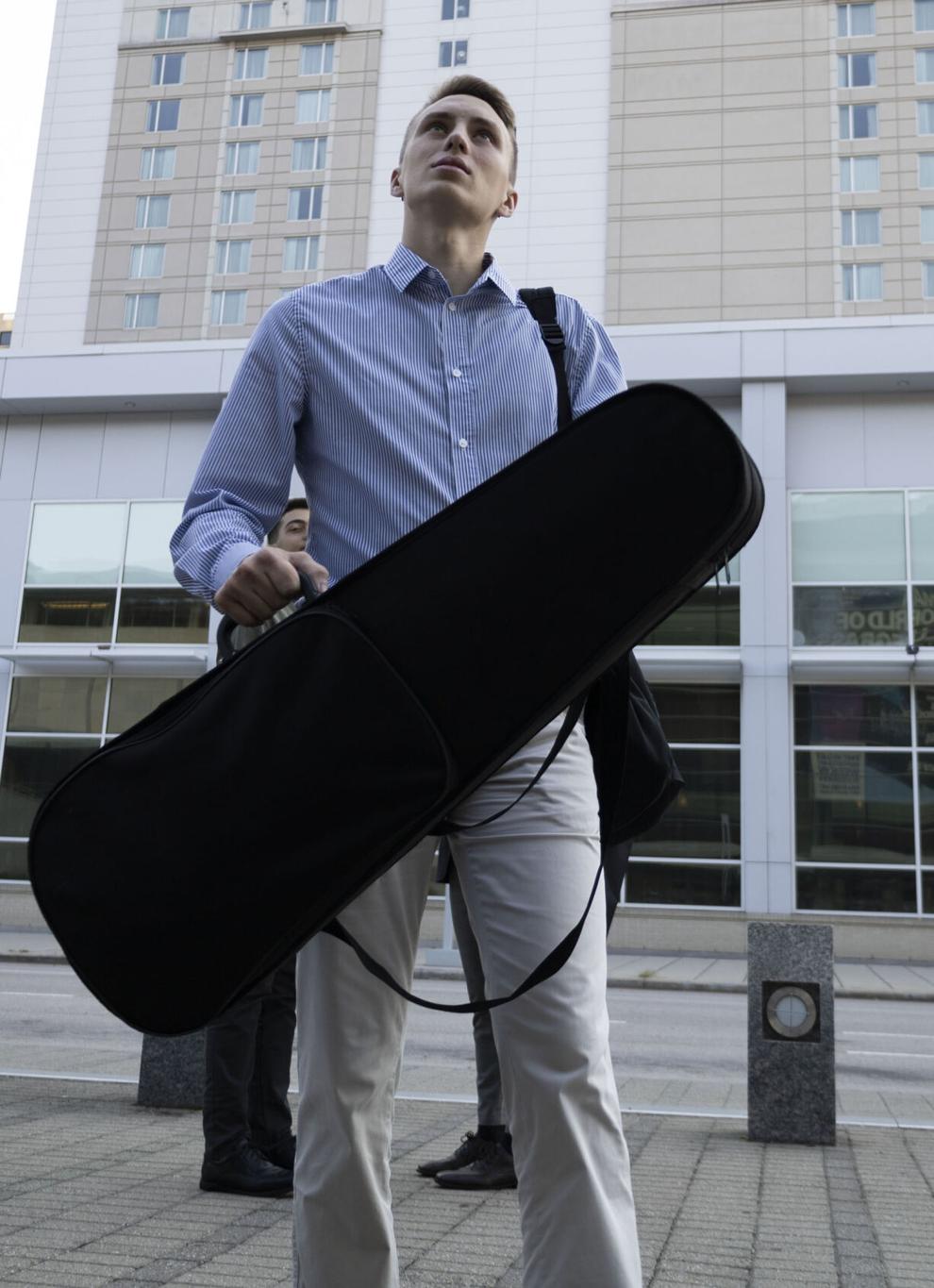 "The first year I got to be here, two years ago, was so exciting," said Kendall Potter, a junior. "We were looking forward to the next year, so when 2020's IBMA festival happened online only it was a little disappointing. But to get to be here this year makes up for it, and it's super exciting to be back."
IBMA has included several health protocols in this year's conference amidst the pandemic. This includes masks indoors, social distancing and proof of full inoculation to attend in-person. A virtual live viewing is also available. 
"Last year I was really wanting to come down here and was about to buy a ticket, but when they closed it for COVID it was really upsetting," said Tommy Cole, a sophomore. "But I'm really happy to see that this year they are having restrictions and being safe."
Within their first day at the convention, the Mountain Music ambassadors were able to jam with renowned Bluegrass musicians, share information about their MSU program at their booth, attend workshops, as well as watch performances and the Momentum award ceremony.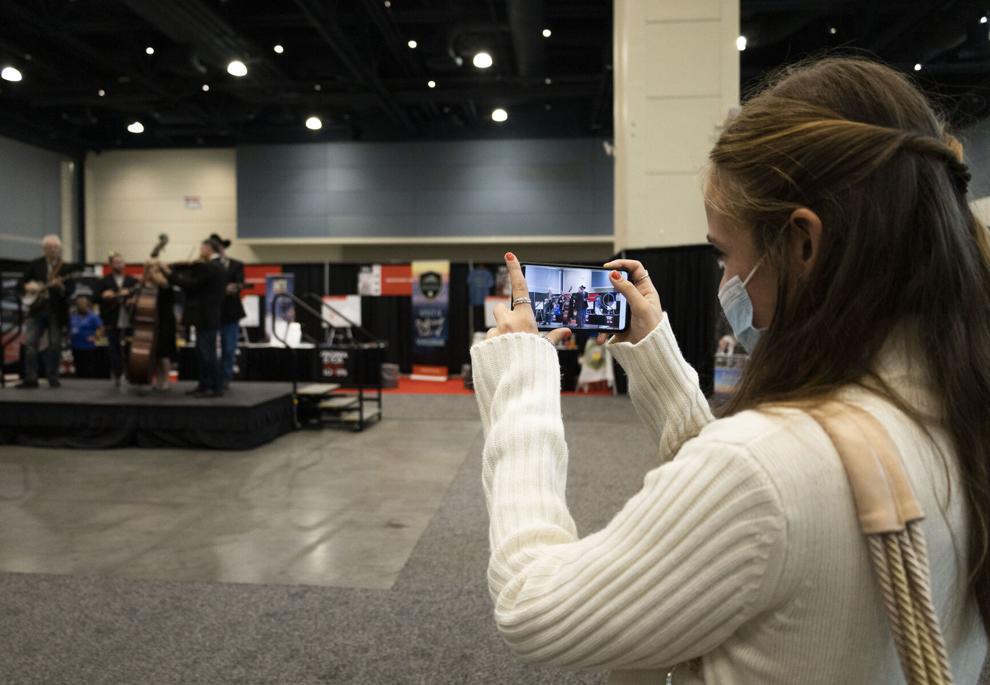 Performances included a showcase by the Price Sisters, who graduated through the KCTM in 2017. 
"The first time we came to IBMA we were at KCTM, so that really allowed us to meet people and get a foundation of what to expect with the process and the industry," said Leanna Price. "It was a really good building block."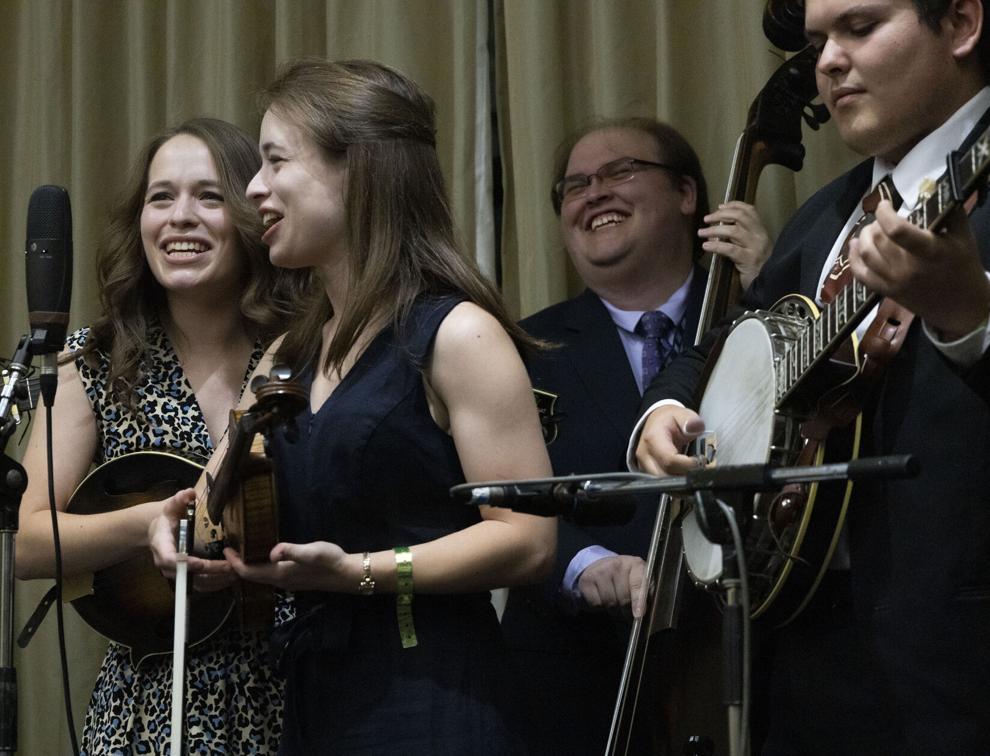 This year, the Mountain Music ambassadors included four international students from Hungary, who have the opportunity to learn more about Bluegrass music while also sharing their own folk music within this week's program.
"It's such a joy to be at the International Conference with international students especially and realize that we are all a part of an international community of supportive people who respect and love Bluegrass music," said Ruth McLain, a KCTM faculty member.
The greatest inspiration for both students and faculty throughout the day came from the community of musicians around them after almost two years without live music.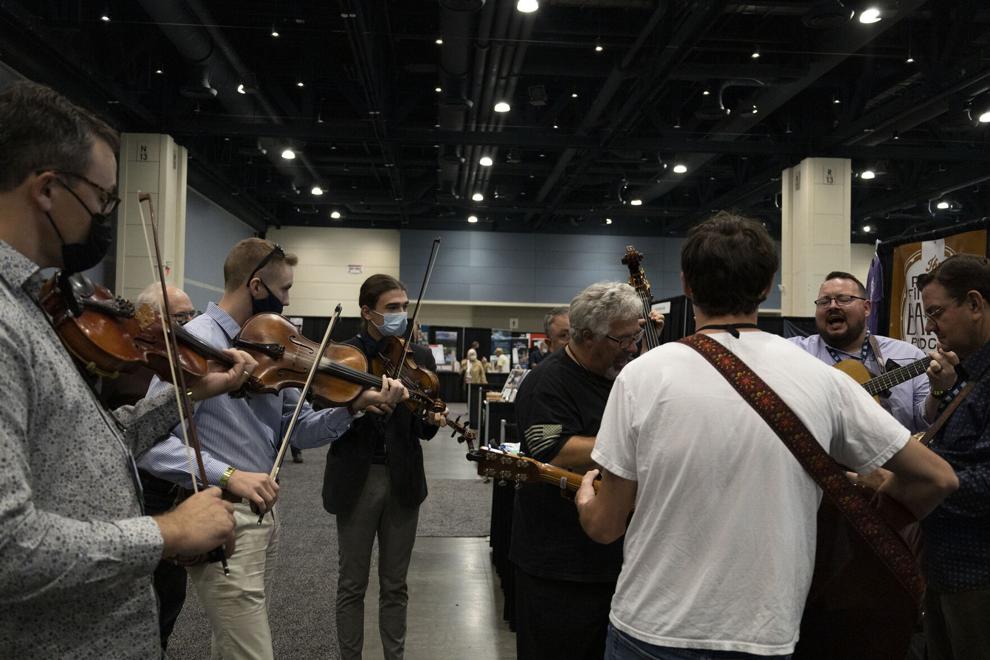 "It's so nice because we've already gotten to talk to our long-time friends and meet new friends and be with the students as they get to meet some of our buddies and some of their heroes," said McLain. 
Through the remainder of the week the Mountain Music ambassadors will not only attend events within the program, but they will also be performing their own showcase Friday on the Youth Stage at 8:30 p.m.