Domestic violence emergency services, DOVES of Gateway, continues to accept residents amidst coronavirus crisis. 
DOVES of Gateway is still open and serving the Gateway region of Rowan, Morgan, Menifee, Montgomery and Bath county, but have reduced it to just the essential services. They are continuing to accept new people into housing during this time of heightened domestic violence.
"People are just scared," said Kelli Petronella, executive director of DOVES. "They're quarantined at home. People have lost their jobs and there's no school. There's gonna be a big surge [in domestic violence]. It's going on right now cause it's just the perfect storm for violence."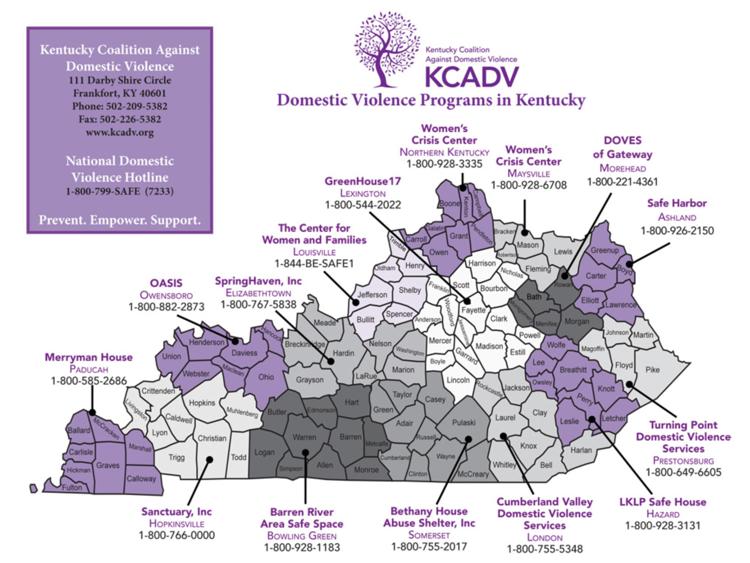 The surge has been a major worry as quarantine continues. DOVES has received many calls from frantic women afraid that the shelter would have to close their doors because of COVID-19. 
DOVES continues to help those they are housing and those that have recently moved out. 
The only major change to their services is the cancelation of the nonresidential support groups they had in Montgomery and Morgan counties.
"Regardless of what happens we will still be here to meet the needs of survivors," said Petronella. "We will still continue to operate 24/7, 365 days a year and we'll continue to provide safe shelter for those that need it."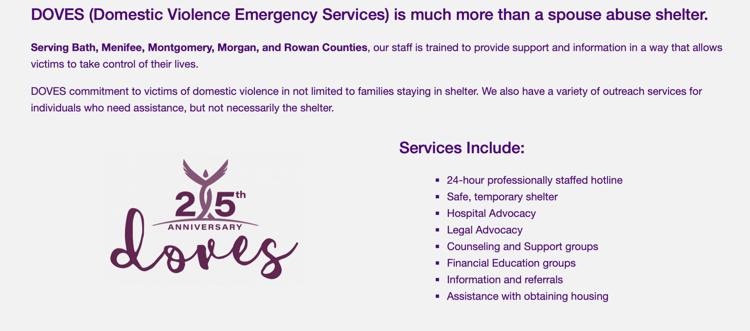 They have also stopped accepting donations from the community other than disinfectant wipes and cleaning products to help protect their residence and staff. 
For more information on updates with DOVES, you can go to dovesofgateway.org.
For more information about domestic violence services across Kentucky, you can go to kcadv.org