A 16-year-old artist has introduced her talent to Morehead for the first time.
Ella Besant decided to take the next step as an artist in her community as she took her most recent paintings to the Morehead Market on September 11 to sell her work and show it to her fellow locals.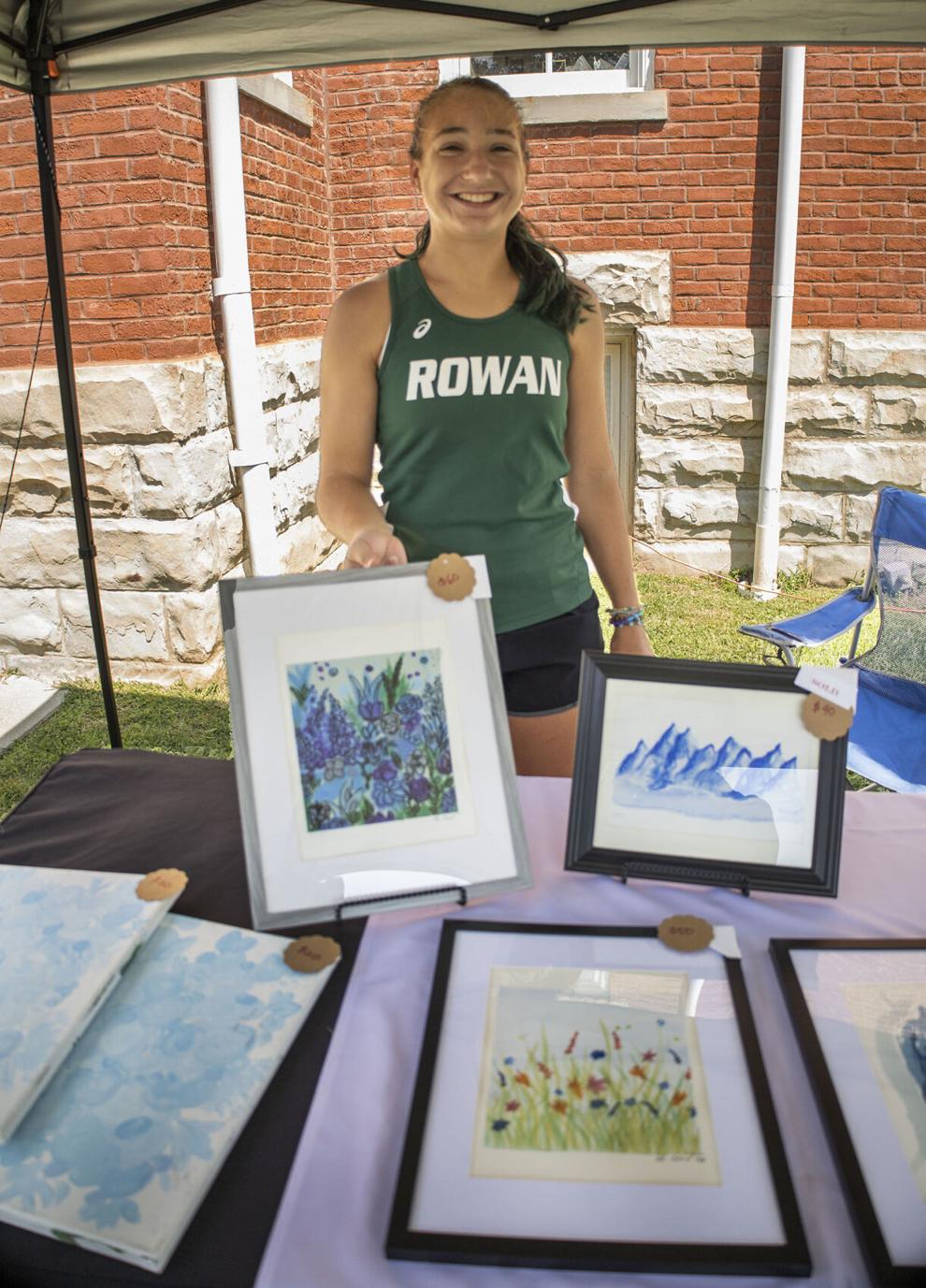 "I think that she's very courageous to be able to put what she thinks and her designs out for other people to critique," said Donna Besant, Ella's mother. "She's 16 years old, and I don't think I could of done this myself."
Besant has been a self-taught painter and was able to work on her skills especially during the pandemic.
"These [paintings] have all been a creation within the past year to year-and-a-half," said Besant. "The only art teachers that I have had is Ms. Clagett, and she's from the elementary school, and Mr. Ratcliff (of Rowan County Senior High School)."
Besant said her appreciation for art has come from her parents, who have always tried to participate and contribute to other artists through art fairs and collecting pieces from across the country.
"It makes you feel good when someone comes up and says, 'this is really talented stuff,'" said Donna. "Especially for her because she had no idea what other people would think of it."
While Besant has had her art in multiple state fairs, which she even won a ribbon for in just the 7th grade, she was initially nervous to be a part of the market with both the anxieties of putting her work on display and her own schedule as a high school athlete.
"I was really nervous," said Besant. "I'm such a busy person too, and I even had a cross country meet this morning before I came here."
Her aesthetic and subjects came from nature and the beauty of the human form, which reflected her own positive nature. Through trial and error, she also taught herself how to paint the human body and anatomy.
"We have one painting and it was my very first attempt at a beach and as soon as I did it I was like, 'Wait, I really like doing that,' so I've just kept doing it ever since."
Her biggest inspiration when painting has been music.
"I listen to Billie Eilish and the Beatles, mainly the Beatles most of the time. I just sit and listen to music and paint constantly," said Besant. "It means a lot to have that creative outlet."
Throughout this first experience, Besant has felt encouraged to continue to share her work with others.
"I'm really happy that I get to be here," said Besant. "I want to say that this is a great and wonderful community."
Besant will be selling her work again at the Morehead Arts and Antiques Fair next week.