Students celebrated positivity with chalk to get through the struggles a year has brought.
The Chalk Walk is the first of many future events of its kind on Morehead State's campus. All events will center around a different theme with the hope of promoting positivity and creating a nonpermanent way of having art on campus. This month's theme was blue and gold as a way to celebrate MSU.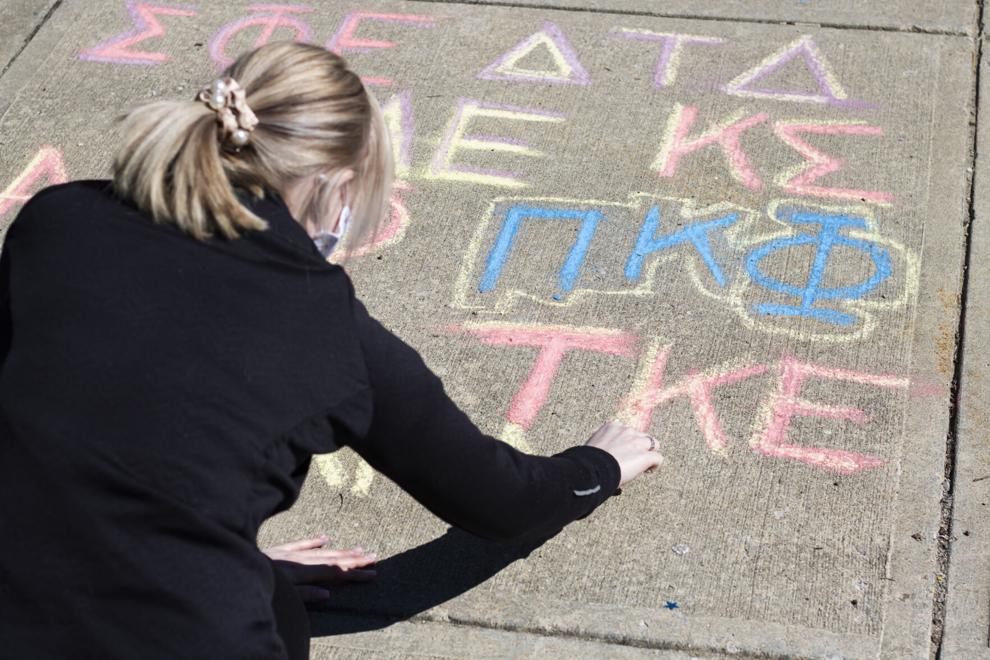 "Honestly, I feel like it helps boost morale to focus on the school and remember that even though we're in the middle of the pandemic, it's still important for people to get out and see each other from a distance, and to talk and engage in something like art because art is universal," said Courtney Lewis, a secondary English education major.
Students were able to use this event as a creative outlet and opportunity to enjoy the outdoors, especially after the recent isolation caused by winter storms.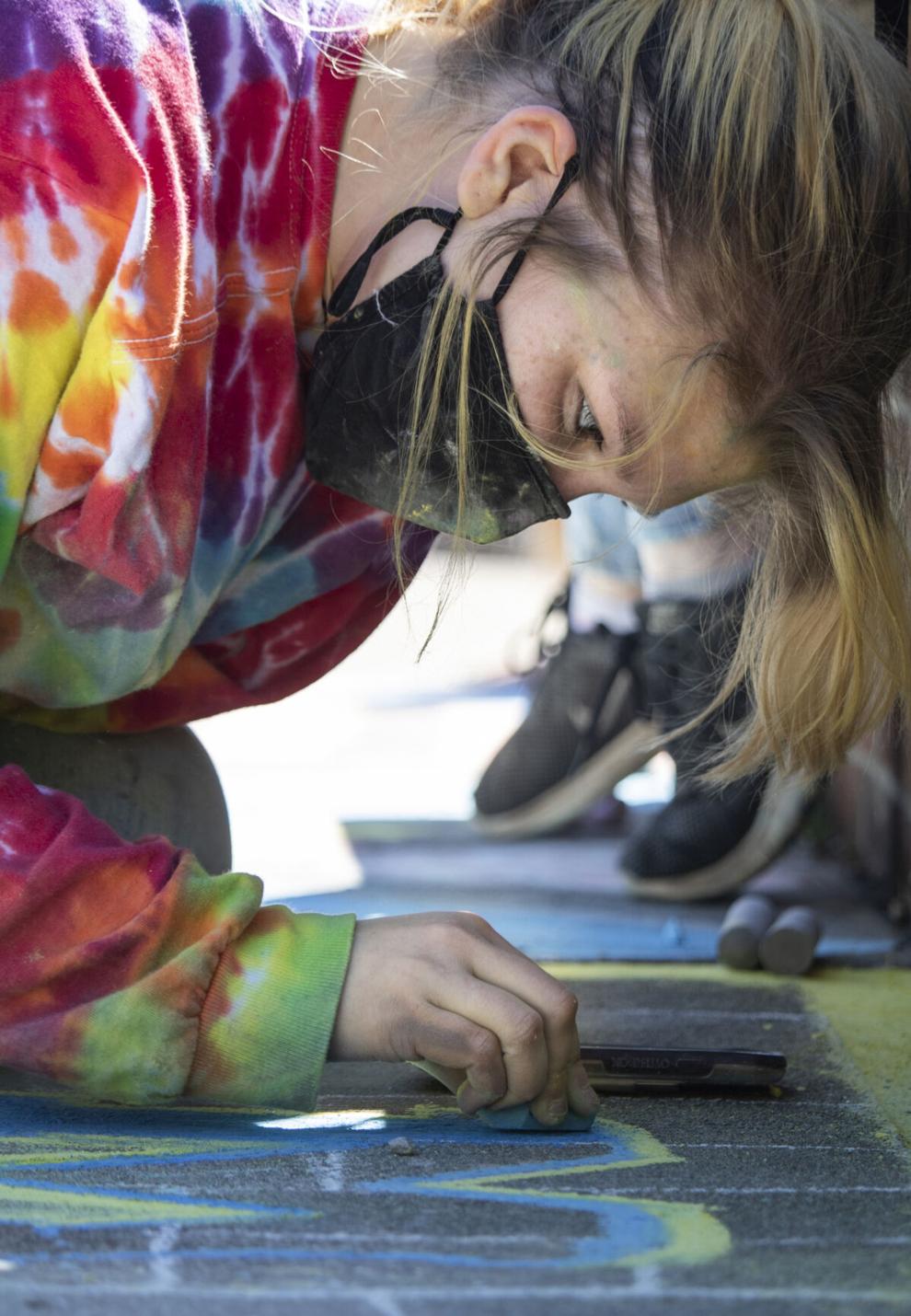 "For that week when we were snowed in, I was completely alone in my room," said Lauren Barbieri, a commercial music major. "Pretty much the only thing helping me cling to my sanity was being able to do art. It's a good outlet."
This event was created by the Diversity and Inclusion Initiative at Morehead State University to promote creativity, inclusivity and self-expression through chalk art.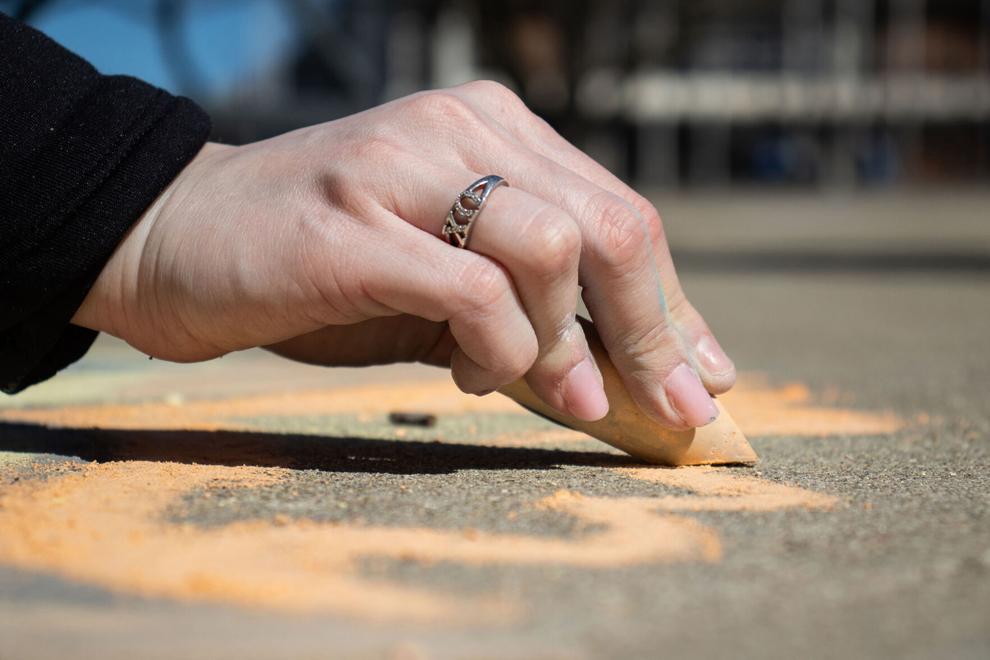 "On a daily basis students, staff and faculty all alike are struggling mentally and emotionally," said Melissa Yungbluth, art instructor and facilitator of the Diversity and Inclusion team. "We're still pretty deep in the pandemic, vaccines aren't super rampant right now, and we're also in a really tough political time."
The Chalk Walk allowed students to come together safely and symbolize unity across campus through their collage of art in front of the Bell Tower.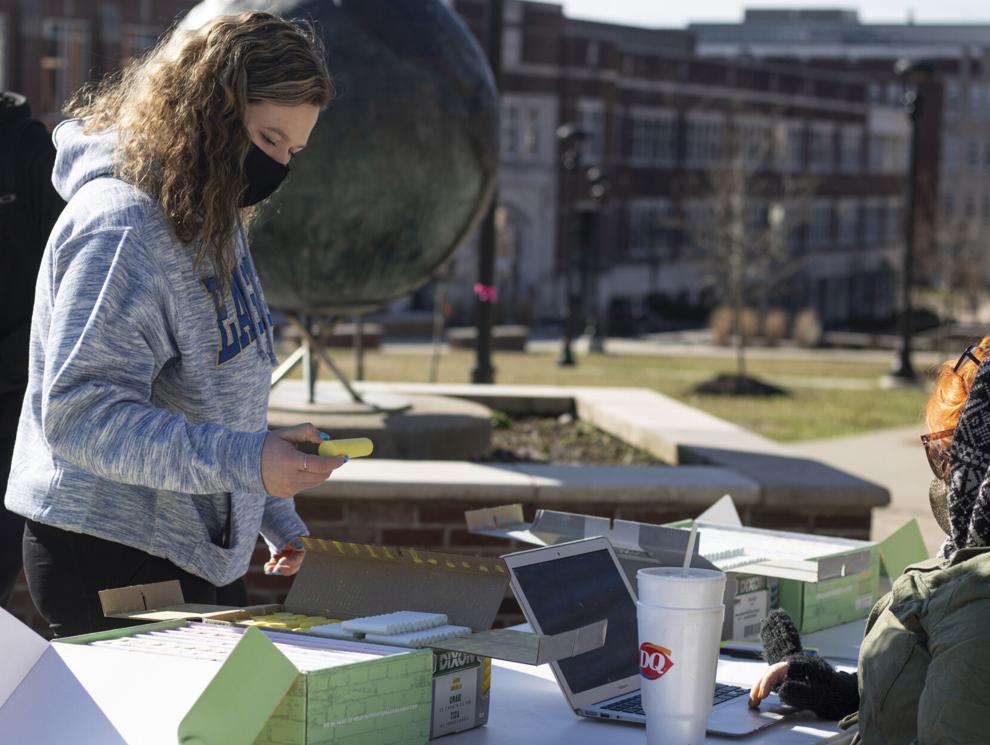 "I think it's really important now because it can provide a sense of community," said Nicole Roberts, a neuroscience major. "It brings people together across from campus in different organizations, and on a beautiful day like today I think doing some chalk art is just a fun way to spend time outdoors."
Yungbluth hopes to have two competitions a semester during the nicer months. The next one will be April 6 and registration will last until April 4.