Morehead's fire chief will continue his role as a local representative to a state-wide association. 
Chief Jeff Anderson was re-elected as the 9th District Vice President for the Kentucky Association of Fire Chiefs at their 2021 Leadership Conference, where he has represented the region of Morehead for almost eight years.
"I think honestly being a watch dog for the fire service is one of the biggest things that the fire chiefs do," said Anderson, who has served as Morehead's fire chief for 12 years.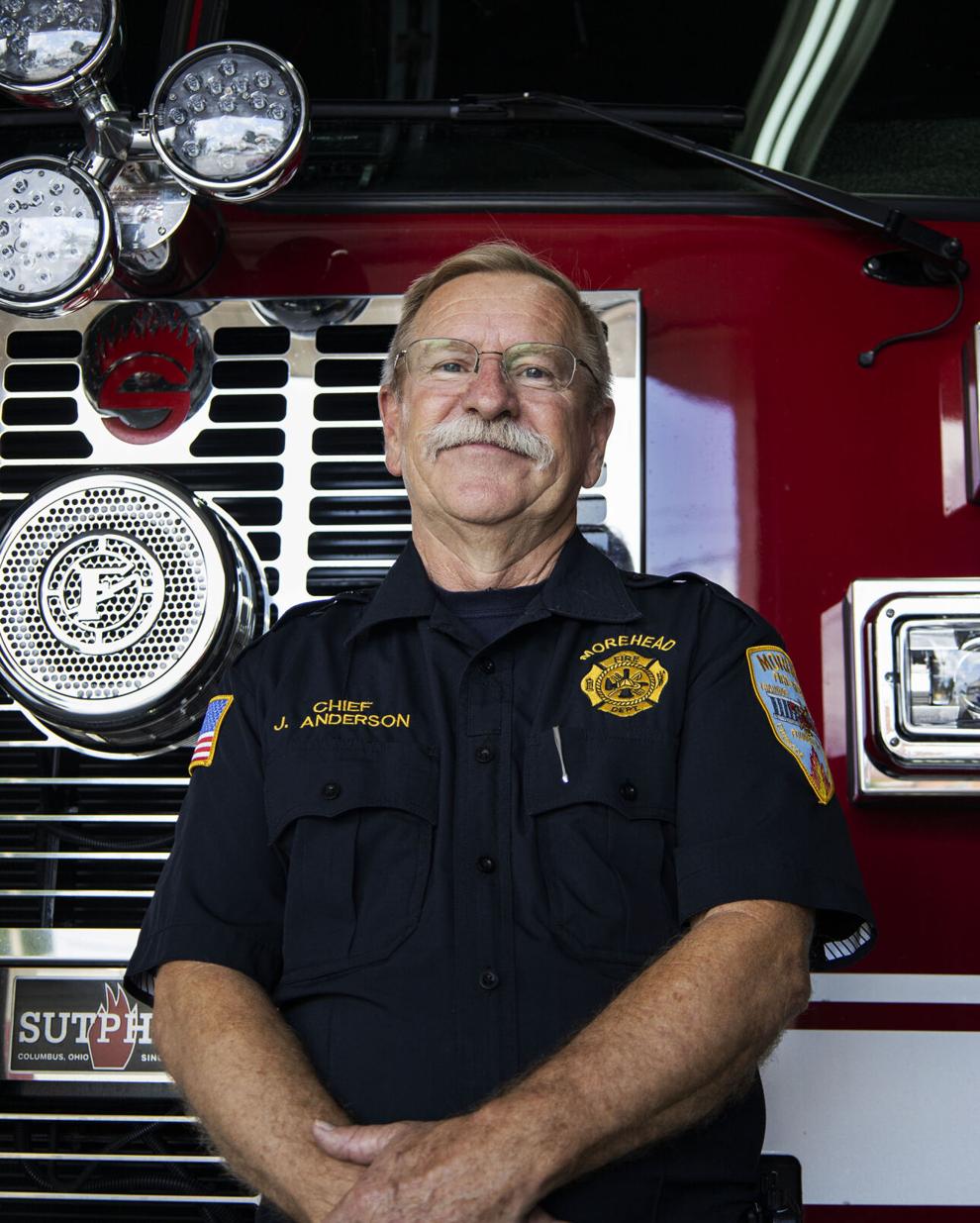 The KAFC represents every county throughout 14 regions and has encouraged education, leadership and support for fire services in Kentucky.
Anderson represents 68 fire departments across ten counties in his region.
"It's an honor," said Anderson. "One of the biggest things we do is really legislation. There are things that get into bills and legislation that could be harmful or good for us. We're going to promote what we need in fire service, but there are things that are bad for fire service that get into bills. We're there fighting it."
Anderson's most impactful experience with the KAFC was advocating for the Kentucky Senate Bill 195 in 2016, which classified the death of a firefighter from cancer as a line of duty death and provided benefits to their families.
"We found out that firefighters are more susceptible to certain types of cancers, and it kills a lot of us throughout the United States," said Anderson, a Wilmore, KY native. "It was a lot of committee meetings, traveling with the Fire Commission to hearings and putting our words in."
Anderson said he is one of the few KAFC chiefs who represented a majority volunteer department and has used his experience to help others learn how volunteer and full-time departments operate differently.
"There's definitely a team here that bonds together, and you'll find that in most volunteer fire departments," said Anderson, who began as a volunteer firefighter in 1978.
Anderson said his greatest accomplishment with the MFD has been the ability to hire part-time shifts two years ago.
"Getting us from strictly volunteer to a paid staff has been the biggest challenge. It's took me 12 years and took this fire department over 100 years to do that," said Anderson. "Luckily we've been able to give them a little bit of money, but it's not really even equal to what they do sometimes."
Through Anderson's own experience and having been raised by his father, who also served as a fire chief, he said the important thing to know about firefighters is how much they do for their community.
"They do a lot more than just fight fire. That's probably a very small percent," said Anderson. "We have to train on a lot of different subjects now such as medical problems, hazmat and rescue. So, we do a lot besides firefighting, pulling a hose and squirting water. We are kind of an all-hazard department."
Anderson hopes to continue to advocate for fire service and improve upon his own department, which still experiences "growing pains." This included equipment such as their $1.2 million ladder truck, which took six years of negotiating with the city council.
His future goals for the MFD include a new station that would have more than just one bathroom to accommodate their female firefighters as well as office space.