Lucasville, Ohio One Ohio man is making these tough times a little easier for the ears of healthcare workers.
Roger Cable has been putting his new 3D printing hobby to use by making new mask straps to show his support to healthcare workers.
"I've been interested in 3D printing since the first one came out," said Cable. "I would be walking through the house and figure I could fix or improve things around the house".
Cable obtained his first 3D printer in January and won an additional one at an auction.
He was looking for something new to make when two friends sent him an article of a boy scout who was making face mask straps to relieve the pain of wearing masks for long periods of time.
The mask straps have notches on both ends to hook onto the elastic of a mask and wrap around the head to prevent irritation.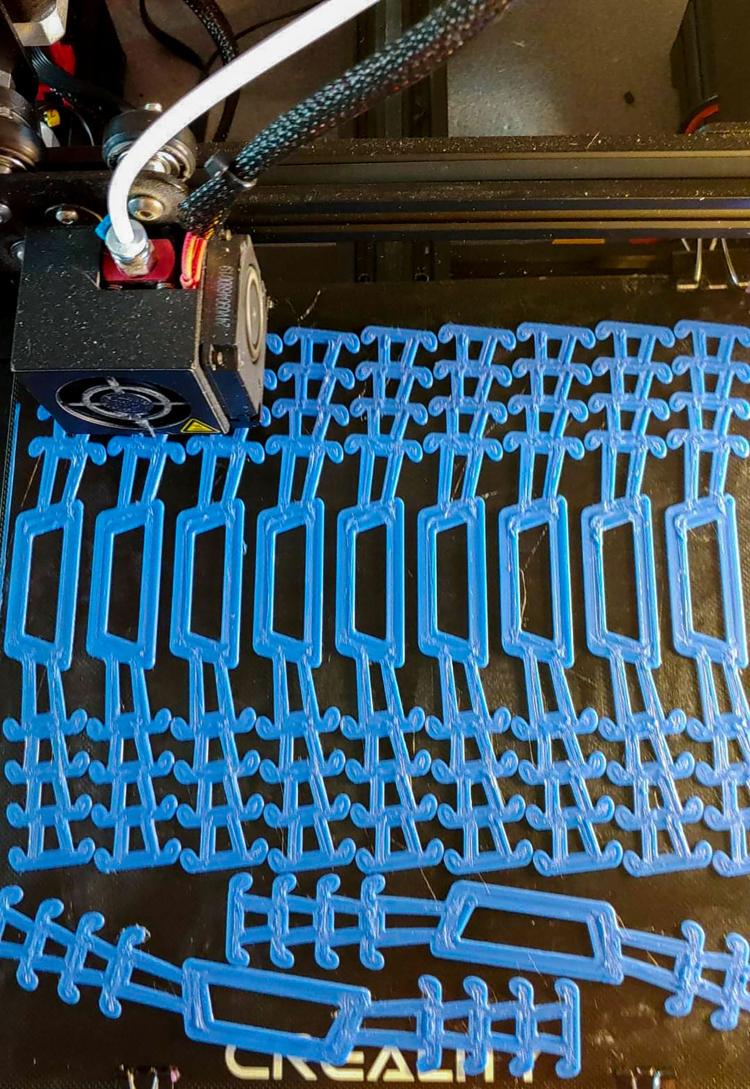 "I was going home on my lunch break, coming home from work in the evenings, and even waking up in the middle of the night to work on them," said Cable.
Cable's wife, Krista Cable along with several other friends have started helping him.
Originally, they could only produce six or seven at one time, but Cable was able to redesign them, allowing them to make 11 at a time.
Now, he can print around a 100 a day. He has a total of 700 with at least 500 more to go.
The straps are being donated to different healthcare facilities, but Cable raised $325 from his GoFundMe along with other donations from friends, family, his church and some who have received straps.
Southern Ohio is not the only place receiving them.
Bluegrass Care & Rehabilitation in Lexington, Ky contacted Cable about getting a few straps and later asked about getting 120 for their entire staff.
Cable said he also has family-friends in Maryland and Florida who have asked for them as well
"I know it will get worse, but I am doing what I can for now," said Cable. "As long as there is a need I will make them."
Cable said for his next project he is interested in making face shields.
"I know eventually they will be in higher demand," said Cable. "If I can learn how to properly sanitize them and gather the materials I need, I would definitely try making them."
Although Cable is enjoying seeing all the positive feedback, he did not expect to get as much attention as he has.
"I'm not looking for publicity," said Cable. "I want others to see what I am doing or what can be done and try it".