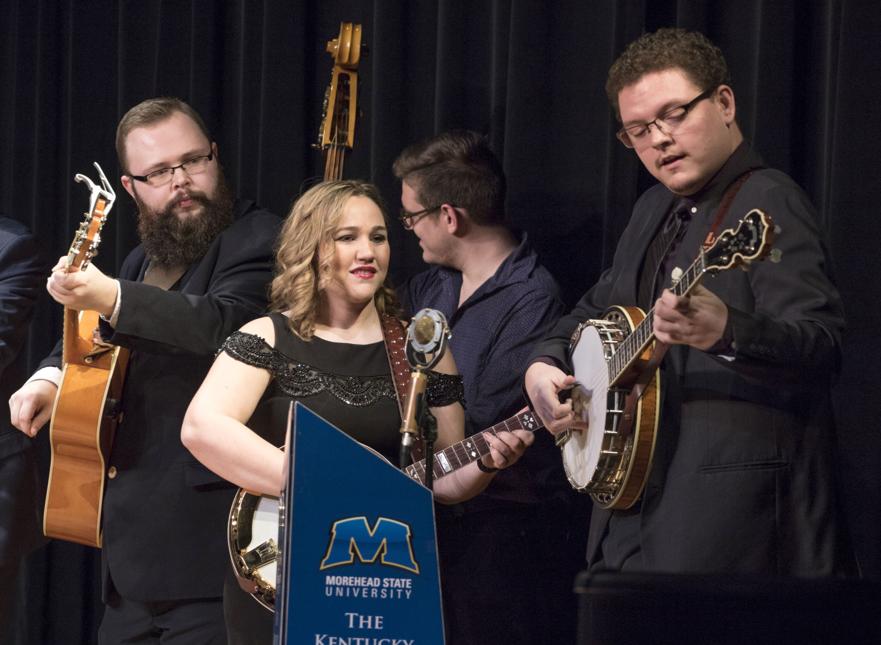 Despite a weather-related accident that totaled her car, Joy Taylor-Rodgerson made it to her performance in the biannual Kentucky Center for Traditional Music's Sounds of Our Heritage concert.
Her road was actually much longer
"When I was 12, I really wanted a violin, but my family couldn't afford one. So, when I was 60 I saw one and said 'heck yeah,'" Rodgerson said. "I have this fear of singing in front of people, so I started taking voice lessons from Andrew (Preston)and I thought, 'I'm too old to let fear rule my life, so I'm gonna start singing.'"
She joined new and current students showcased their growth individually as musicians and together in bands. Some of them participated for the last time while others for the first.
 Caroline Copley, graduating in December, performed with her fellow peers for the last time and debuted one of her original songs "Big Old Sun." She said she was drawn to the KCTM because of the emphasis on song writing and creating music.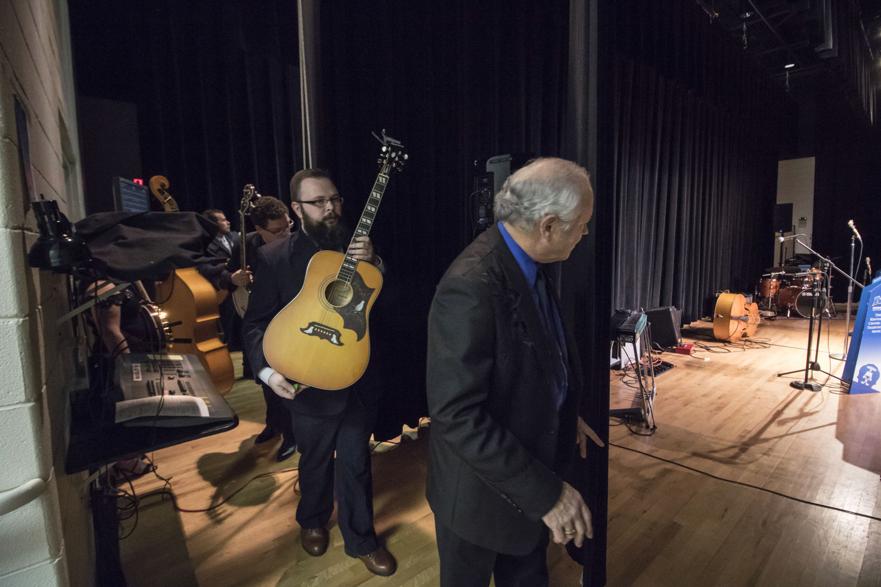 "I have been writing songs since I could write, so I was drawn to that aspect of this program and how much they nurture your creative side," said Copley, a double-major in Traditional Music and Spanish. "I think that this major, as compared to other music programs that I've encountered, they put a lot more emphasis on your connection with your audience and the people that are going to be hearing you."
Meghan Bryant, a freshman performing in the finale concert for the first time, said she loves the environment of the KCTM because it doesn't feel like a class. 
"It feels like you're just having fun and playing music, but still learning a lot," Bryant added. "I'm just excited for the End of Semester Concert to show what we've been working on and for friends and family to come and see what we've been doing." 
The KCTM uses traditional music, a valued art form to Kentucky, to not only help students develop their skills, but encourage family bonds. 
"It's the music of the people," said Copley. "The music that people here in Eastern Kentucky have been playing for years and years, and music that you probably wouldn't otherwise learn about."