RALEIGH, NC Despite hurricane Florence hitting Raleigh, NC, the Wide-Open bluegrass festival remained open for business, which brought Morehead State University Students to the grounds.
 A group of five students from the Kentucky Center for Traditional Music, making up the Mountain Music ambassadors, made it to the International Bluegrass Music Association (IBMA) convention on Tuesday with anticipation for the upcoming week of non-stop bluegrass tunes and features from their idols. 
Elizabeth Bowman already got the chance to introduce herself to the wife and daughter of her idol, John Hartford.
"I'm looking forward to talking with them," said Bowman, who is attending for the second-year in a row. "It kind of makes you realize that he was a real person and I'll never get to meet him, but you kind of meet part of what he made."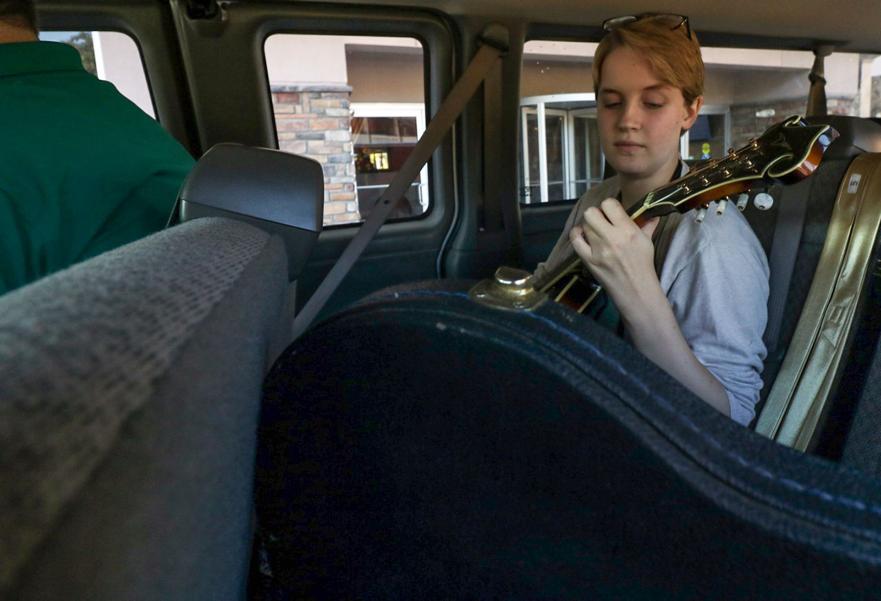 While on the 10-hour drive, the director of the KCTM, Raymond McLain took some time to explain the opportunities and possibilities that being able to go on this trip have provided for past students. 
The Price Sisters found their deal with Rebel Records while at the IBMA's. It also gave other graduates like Michelle Canning the chance to display her talents and network in order to get produced.
"The experience of getting to see everyone come together to play the same type of music is amazing," said first time attendee Baylee Henderson from Ashland, Ky. "It's crazy how big it is and you don't think about how big the crowd is until you come here"
The Ambassadors will kick-off the week with conferences during the day and the downtown music scene known as the Bluegrass Ramble during the evening. Their first performance will be Friday morning, but all the time in between will be spent jamming with fellow music lovers.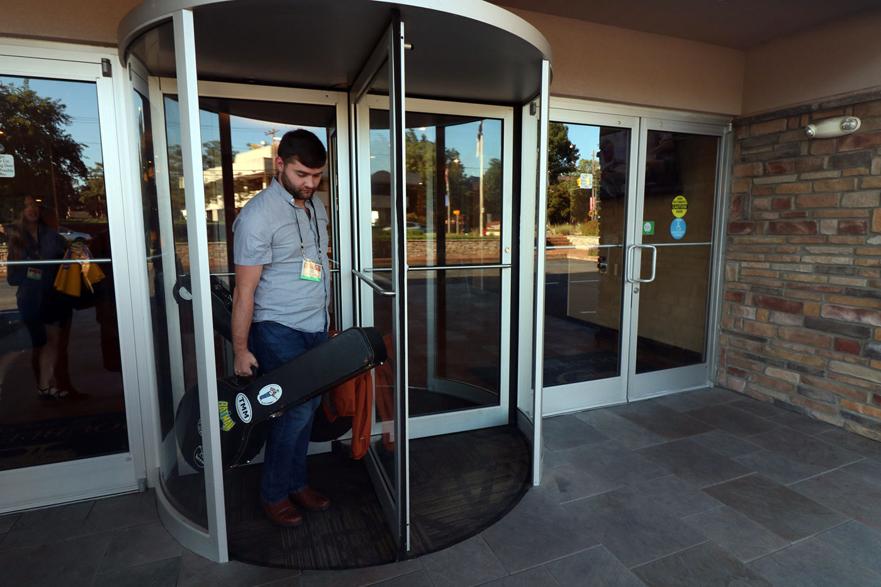 Throughout the week the students will also be promoting the KCTM during the Bluegrass Exposition. Booths featuring artists from across the world as well as top retailers in instruments and accessories will be in attendance.
"I'm really looking forward to meeting people and finding people," added Bowman. "This where you meet people that know what you are about and know the stigmas that come with bluegrass."