A stage play got a makeover to come to the homes of audience members during this time of isolation.
Rebecca Earehart, a Morehead State University senior, worked hard after discovering she would not be able to return to campus because of the coronavirus to continue her work on her senior capstone. She is the student director of "In the Next Room, or The Vibrator Play."
She turned the production into a paper theatre piece that can be enjoyed by many despite isolation.
"I felt like my whole senior year was just fizzling to an end," said Earehart, a Tollesboro native. "For a while I just didn't even know what to think. The hardest part of it for me was actually starting and getting this new format ready."
Paper theatre became popular during the 1800s as a means for those who could not afford to go to the theater to watch plays to still enjoy the show.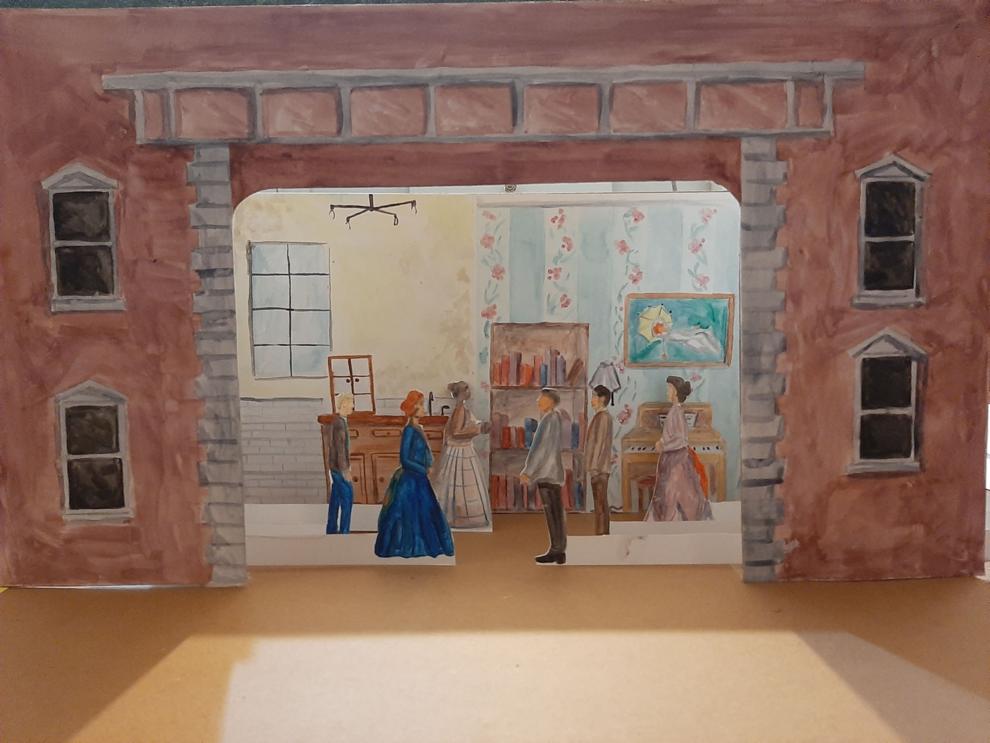 Earehart felt this was a great way to marry the play to the time period it is set in.
"This play is about women taking their sexuality into their own hands, literally, and I just love the feminist message of the play," said Earehart.
The play takes place in the late 1800s, and it's based around a young doctor who is interested in technology. He uses technology during provocative and new treatments that leaves his female patients satisfied. His wife, upon eavesdropping in the next room, became curious of the situation.
This move is part of many as artists of all mediums have come together to create content for those in isolation. Virtual concerts have been hosted on YouTube, artists are taking commissions and plays are turning to online audiences. 
"Art is in all of us," said Andrea Cox, Mrs. Daldry actor. "I think we just all have the innate need to create and make the world around us what we dream it to be and I think that art is a really good outlet for that."
However, the show is more than just an extra art endeavor. To the cast and crew, it is their livelihood and spreads a message.
"I hope they understand what we've done, how it goes from the stage to the shadow theatre," said Cox, a Jessamine County native. "I just think that this is a great chance to show people that you can do theatre in more than just one setting."
Most of all, however, Earehart hopes the can bring some joy to the audience's life, even if it is only temporary.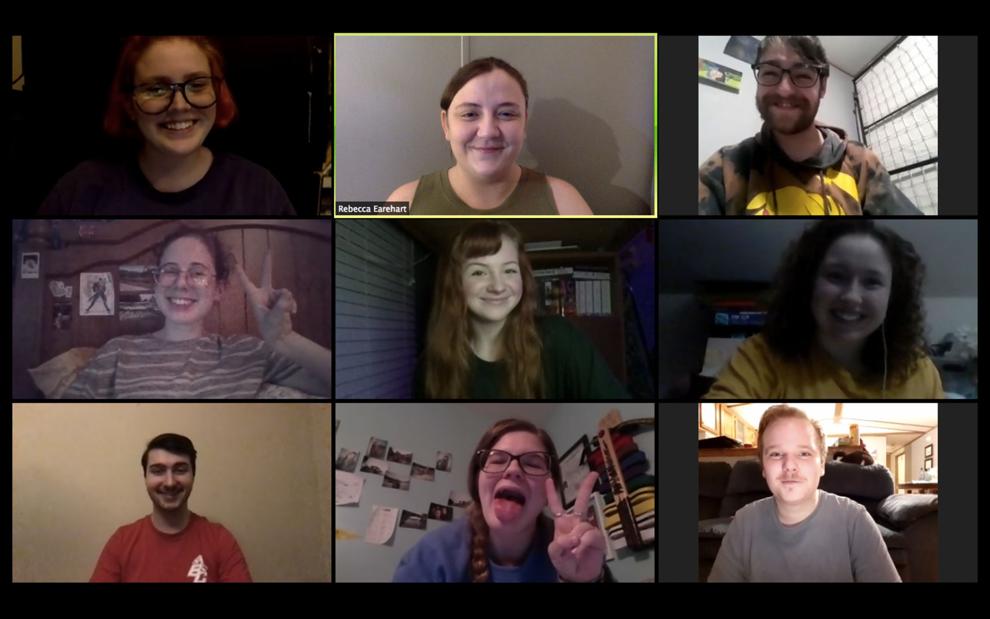 There will be two performances of "In the Next Room, or The Vibrator Play." The first is MSU faculty and student exclusive. It will be held on Thursday, April 23 at 7:30 p.m. on WebEx. The second performance is open to the public and will take place on Zoom at 7:30 p.m. on Friday, April 24. 
For more information on how to attend, you can contact the staff by emailing inthenextroommsu@gmail.com or by calling 606-783-2473.