RALEIGH, N.C.  Sister programs from Morehead State and Eastern Tennessee State University came together for a blend of bluegrass music. 
The Kentucky Center for Traditional Music ambassadors were neighbors to ETSU's old time music program as they ran their exhibit booths right next to each other at the International Bluegrass Music Awards exhibition. With a shared love for traditional music, faculty and students broke into a jam.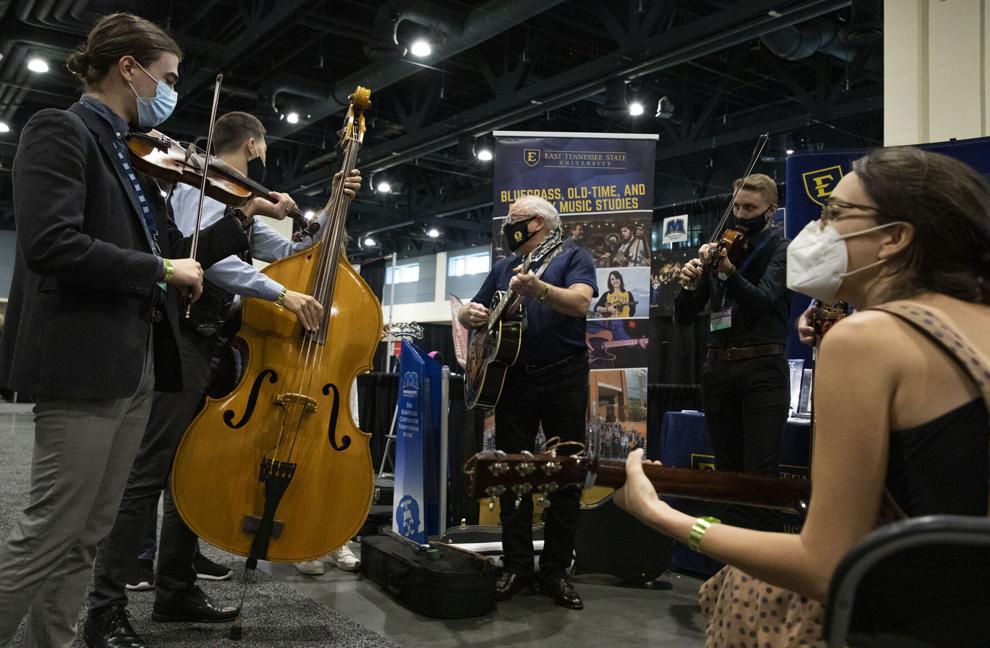 "It's nice being next to each other because it feels even bigger like we're all a part of this bigger mission," said Kalia Yeagle, an ETSU old time music  faculty. "Playing tunes together kind of reemphasizes that."
These programs share a similar institutional goals through their undergraduate degrees in traditional music.
"We are all working on very similar things right now and sharing the same goal of perpetuating this music and helping students dig into it even deeper, so we get to just celebrate each other's growth," said Yeagle.
They also shared an inherent connection through KCTM director Raymond McLain, who worked at ETSU's program for ten years, five of which he remained director. He has since been the director at the KCTM for 11 years.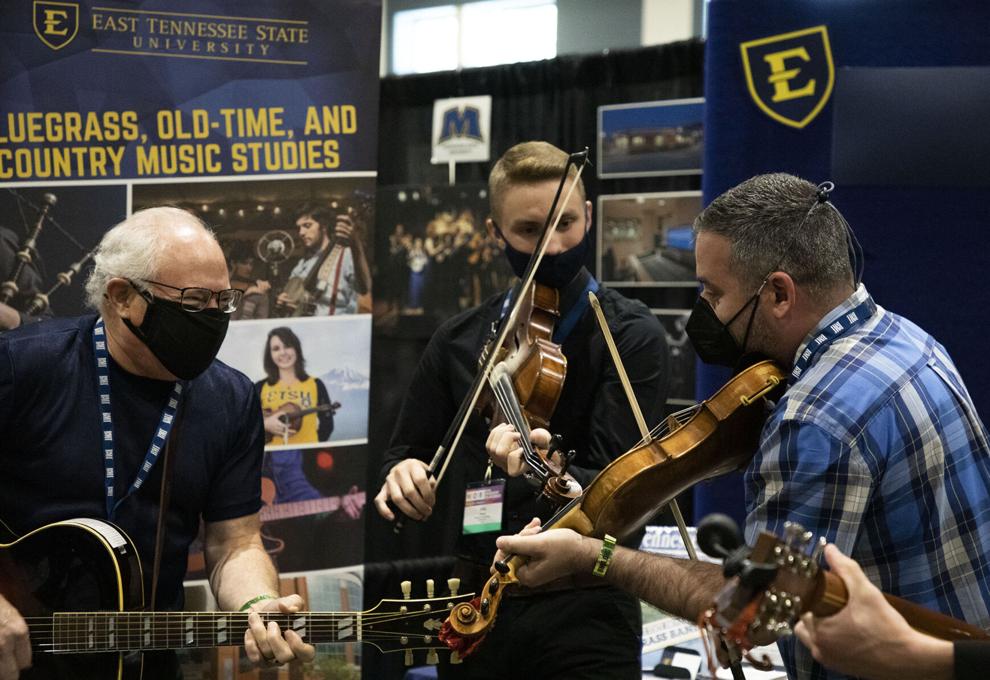 "Playing together today feels perfect because the study of this music is so much larger than any one institution and we are all colleagues involved in the same thing," said McLain. "When we have an opportunity for our students to get together and our instructors to get together with our sister programs at other institutions it really makes a beautiful synergy and momentum that carries everybody forward."
The two programs connected through their music as faculty and students shared instruments and melodies in a spontaneous bluegrass jam session in the middle of the exhibit hall. 
"It was such a happy coincidence because that's the first time we've been together like that here," said McLain.
Both programs will be a part IBMA's Bluegrass College Info Session and Bluegrass College Showcase throughout Friday, October 1.