An injury has prevented one Morehead State baseball player from playing in the spring season.
After struggling with an injury for some time Zach Smith, a pitcher, will have to sit the upcoming baseball season out. After tearing his ulnar collateral ligament, UCL, and having surgery he will be unable to recover in time.
"A torn UCL can be sudden for some guys but mine was more of a gradual degradation to the point where it was useless," said Smith, a social studies education major. "My arm was hurting me for a long time before, so we tried to rehab it into shape. When that didn't work my only option was surgery."
Smith received a reconstruction surgery, known as Tom John surgery, to repair his UCL in late May. He has since been doing physical therapy Monday through Friday every week and his recovery will last roughly twelve to fourteen months.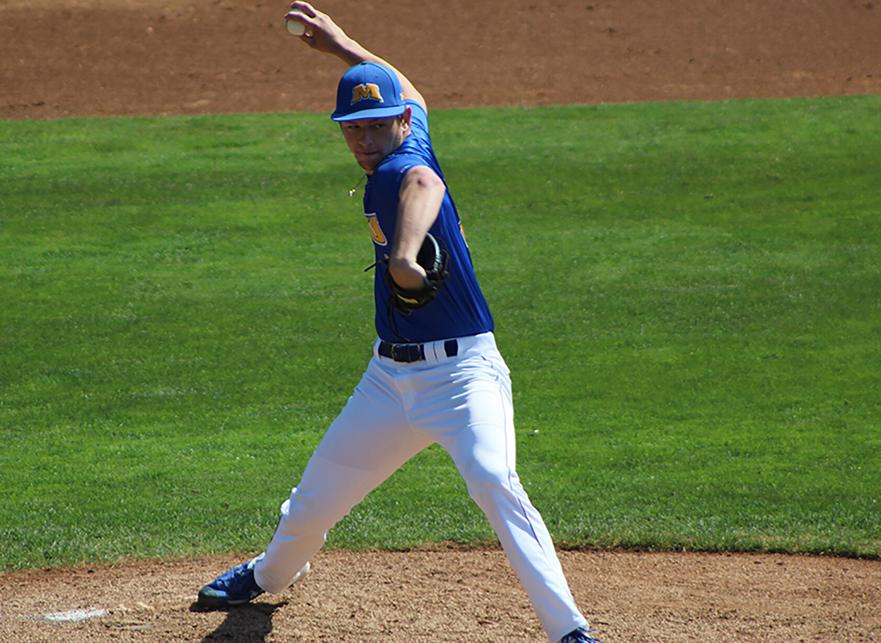 Smith began playing around 4-years-old because he was inspired by his family. 
"Most of the people in my family did baseball like my brother, dad and uncles so that's what got me into it," said Smith, a Carrollton, Ga. native. "I became a pitcher because I've always had a pretty good arm and pitching is where my best chance at going to the next level was."
Despite his disappointment he tries to remain positive. 
"It's rough that I have to sit this season out but I'm still going to be there to cheer on my teammates," said Smith. "I can't rush myself back, so I just have to accept it and prepare myself for the 2022 season."