Virtual regulations have not stopped active runners like Robin Donehue from participating in local running events.
On Saturday, Morehead had its second annual Run Morehead 10K. It started at Laughlin Health Building and ended at the City Park. Donehue, a St. Claire Hospital nurse, was a participated in Saturday's run.
"I didn't start running until past the age of 50," said Donehue, an MSU alumna. "My brother introduced me to running."
After her brother's son Peyton died at nine, he created a marathon in his son's name.
"It was an ultra-race in South Carolina. It's called Peyton's Wild and Wacky Ultra," said Donehue.
Since then, Donehue has participated in events like Run Morehead, including Warrior Woman, Shine Kentucky and the Big Turtle Trail Run.
"Once you start doing it, it's kind of hard to stop," said Donehue. "It's very addictive."
This year's event was different due to Covid-19. Run Morehead was virtual and social distanced through running in smaller groups over a period of multiple days.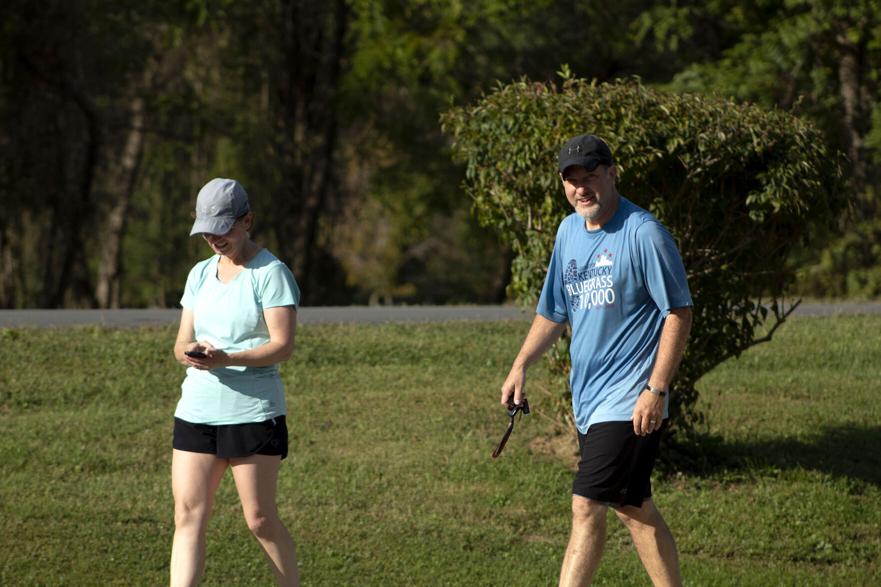 "This was my first year that I've ever done any virtual runs," said Donehue.
Having to participate in the event virtually did not deter her from running. It has shown her how much encouragement is being shown by the community to be more active.
"This run is an incredible way of introducing people in this area to running," said Donehue. "Just running in Morehead, you discover how pretty it is. I've lived here a long time and never really saw it for what it was until I started running."