Performing is nothing new for Elizabeth Bowman, a current student at the Kentucky Center for Traditional Music, and that isn't changing any time soon.
The singer-songwriter took stage yet again on September 19 at CoffeeTree Books to perform a variety of songs, including her own.
"I've been playing music since I was little," said Bowman. "Actually, the first time I played music in front of people, one of my first times, was Open Mic here at CoffeeTree."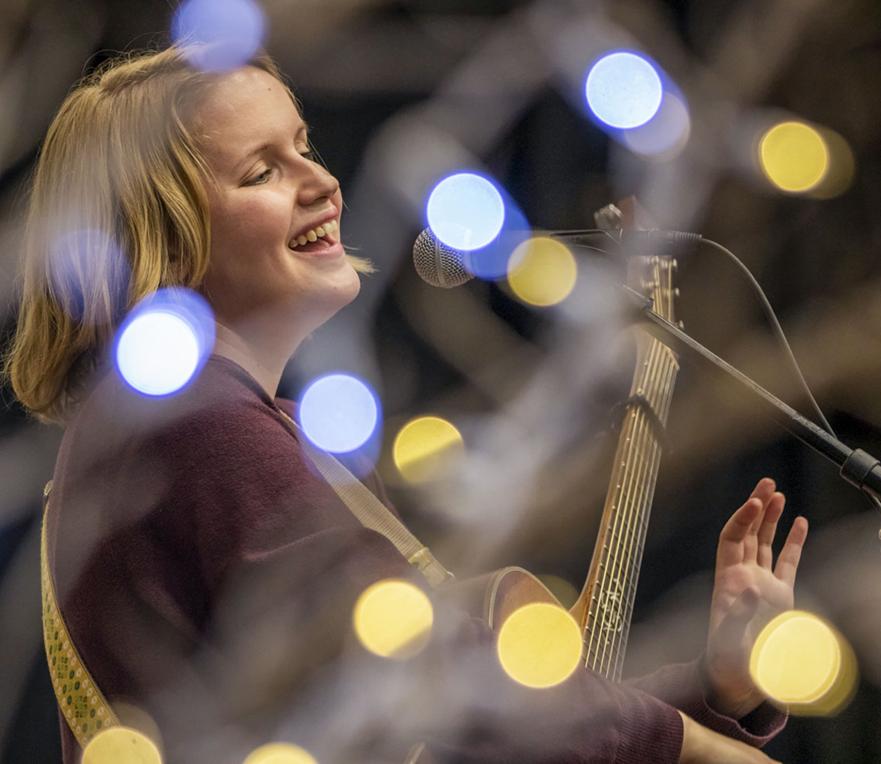 Bowman, a 21-year-old Morehead native, is currently double-majoring in music education at the KCTM. Her classes have taught and built upon her skills at performing, both as an individual and within a group, and writing songs.
"I used to be one of those people that was like 'I can only write when I'm inspired,' but at the KCTM, Ruth McLain taught me how to write under pressure," said Bowman. "It has become so much easier."
Bowman has recently been touring with the Michelle Canning Band, a bluegrass group composed of KCTM alumni and students, and has plans within the next week to travel down to North Carolina with them. Morehead, however, will always be her home.
"When I was growing up, everybody said, 'You got to get out of Morehead,' but I think your hometown is what you make it, and you can still travel and be just as successful living here," said Bowman.
The journey doesn't end there. Although she wants to continue performing and recording, she also wants to help inspire and encourage others to pursue music as well. That's why she is studying to become an elementary school music teacher.
"I think that I lucked out as far as having a teacher that was interested in what I was doing and let me do it," said Bowman. "And I know a lot of people my age that I graduated high school with that didn't have encouragement when they were young, so I want to do that."
Bowman's next Morehead show is an ensemble at the Conference Center on October 29. She will also be touring with the Michelle Canning Band next week to North Carolina to attend the International Bluegrass Music Awards and will serve as music director for a show this fall at MSU.