Hearing a few plucks of the banjo on his grandparent's albums was all it took for a young West Liberty kid to find a passion never seen in his family.
Daxson Lewis recalled listening to Ricky Skaggs and Doyle Lawson albums and saying, "I want to do that," before he even realized what he heard was a banjo. It was this call to music and support from his family that brought him to many milestones in his career, at just 26.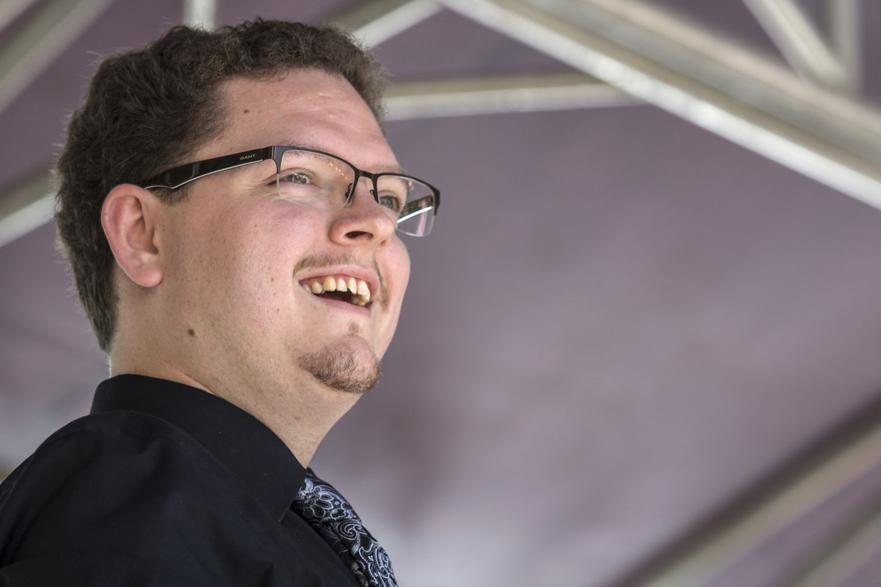 "No one in my family played, so it was kind of an out-of-the-blue thing," said Lewis, a native of West Liberty, Ky. "I've been playing ever since."
 When he was 16-years-old, Lewis was honored with a banjo from the Deering Banjo Company as part of the Brian Friesen award and was given the opportunity to play on the legendary Grand Ole Opry stage.
Since then, he graduated from the Kentucky Center for Traditional Music in December of 2016, but he wasn't always planning on going into music.
He started his education at Morehead State University in nursing, but after a work study with the KCTM, he jumped straight into two new majors.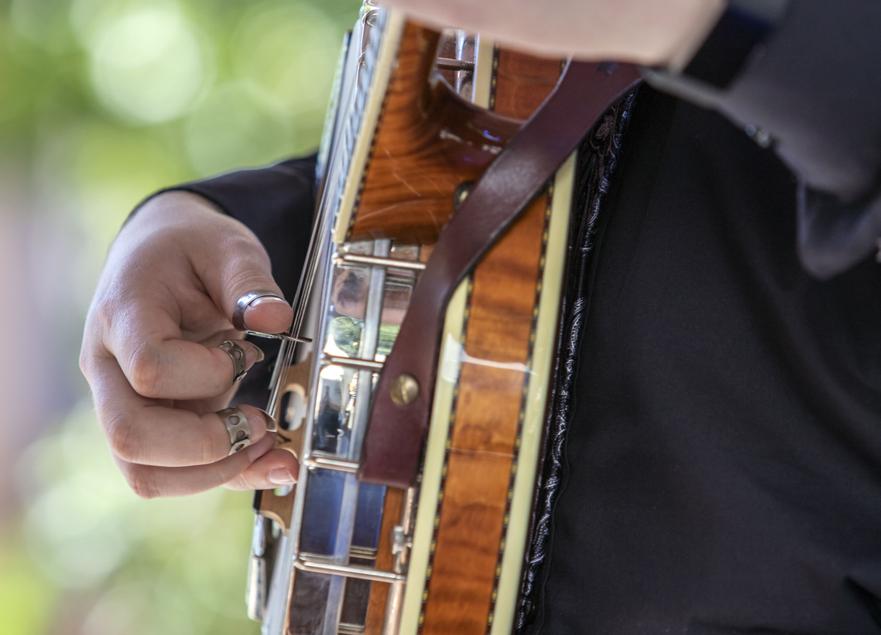 "I was well into those courses and started realizing more and more that I loved a lot of things about it, but it wasn't what I wanted to do for the rest of my life," said Lewis, who has a double-major in traditional music and strategic communications.
It was as a student that he was presented with another unexpected opportunity.
Hand surgery had left Raymond McLain unable to play banjo in the McLain Family Band and the had to find someone to fill in. McLain thought of Lewis.
"We just realized he was able to step in and fill these various roles," said McLain. "I count on him on the same level as I do the rest of my family."
Lewis now holds the role as their banjo player and manages their social media, booking and merchandise. 
The McLain Family Band has picked up on touring in the past year, including working with a symphony. That might sound like a strange mix, but some of the numbers were created specifically for The McLain Family Band and classical instruments.
"Its amazing how well the banjo fits into that kind of music," said Lewis. "Having the band and the orchestra play on equal footing, it is not one backing the other, helps it mesh."
 Lewis also had the chance to tour around the world with the band. He has been to the People's Republic of China and well as Ireland, Denmark and more.
Joining the band is not the only opportunity Lewis found at the KCTM, he is about to finish up his first semester teaching.  One of the best parts about his job is being able to work with students and help them try new musical styles they never thought possible.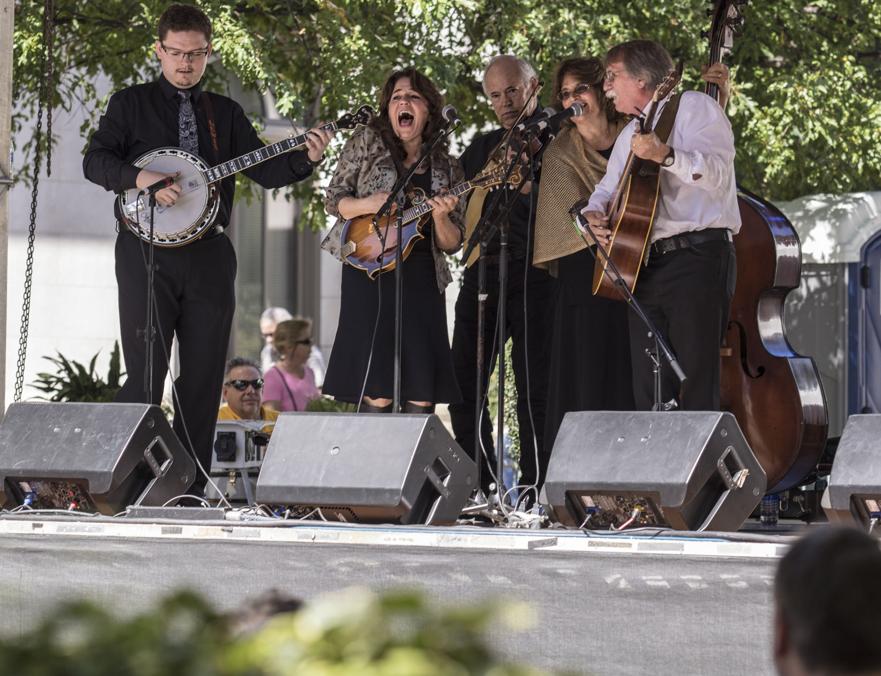 "It's really fun to watch people grow," he said. "At the end, you get to go to the mid-semester or finale concert and just see them shine. It's a very satisfying thing."
From student to teacher and playing music across the world, Lewis has found that the most rewarding aspect to him is being able to help people. 
"For me its been a matter of perspective change, realizing that the reason I want to play music isn't because you intend for fame, its about connecting with people," added Lewis.  
Lewis plans to continue his journey playing with the McLain Family band and he wants to share what he learns from those experiences to help other people through teaching.
"My goal is to continue booking and playing shows and just enjoy every moment that I get to spend with this legendary band," said Lewis.