Caroline Copley has always been surrounded by music, but she found a special calling for song-writing.
Copley has been writing songs ever since she knew how to write, so when it came time for her senior capstone at the Kentucky Center for Traditional Music, she knew exactly what she wanted to do.  
"It is a collection of songs I have written," said Copley, who was born in Georgia and raised in Lexington. "Each one of them has a different meaning and each one conveys a different emotion."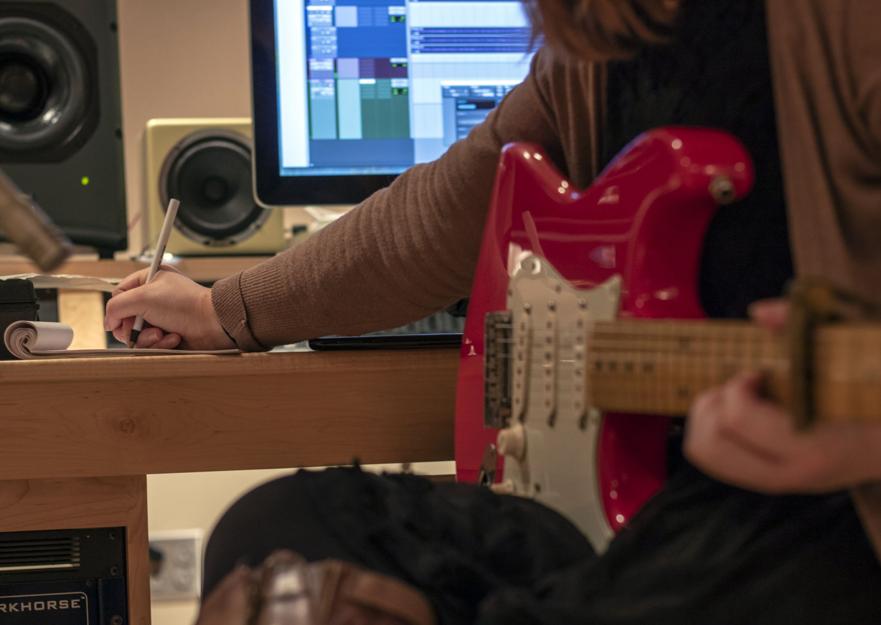 Copley said that the songs are centered around her own thoughts, even if they aren't necessarily autobiographical.  "Big Ole Sun," in particular came to her while she was sitting on the moonlight stage in Morehead, Ky, and talks about the sunshine being able to reassure happiness in tough times. 
"For song writing, I've learned that sometimes you have to force yourself to do it and not to worry about it being a particularly good song and just write," said Copley. 
In late July, Copley had an accident that led to two broken fingers, which left her unable to practice for several months.   
"That stalled my capstone project quite a bit," said Copley.
After listening to the doctors' orders, she was back to practicing a month later, but at one point Copley was unsure if she would be able to play all of the instruments for her project. 
The capstone featured six of her own songs alongside electric guitar, acoustic guitar, fiddle and vocals. 
"Each one of them is very different from the other," added Copley.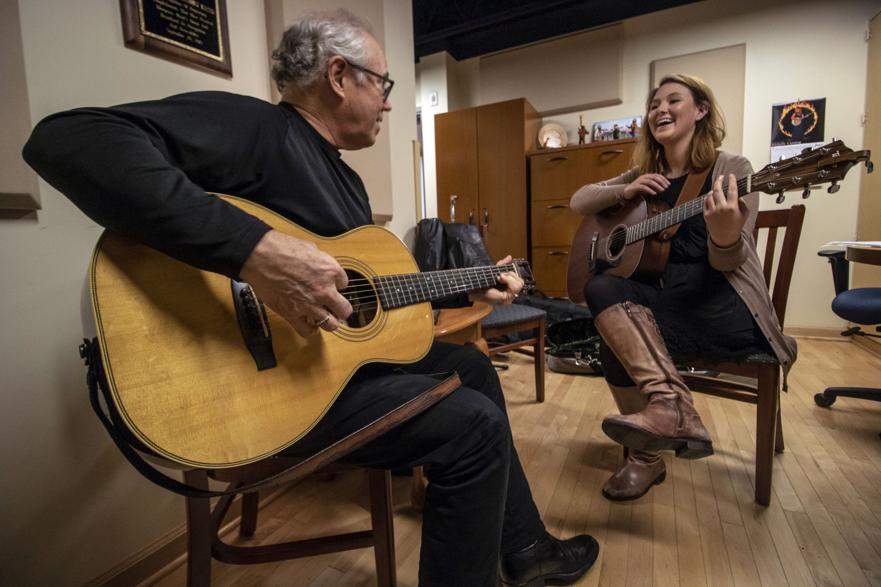 Despite the project taking a lot of work, she doesn't feel the songs are complete, yet. She even made several additions to her song "Big Ole Sun" at the last minute, which, she performed at the KCTM's finale concert. 
Coming to the KCTM was an easy decision. Copley's father, Rich Copley, said he could tell this would be her "collegiate home," after the first visit. 
"I think that this major, as compared to other music programs that I've encountered, they put a lot more emphasis on your connection with your audience and the people that are going to be hearing you," said Caroline Copley.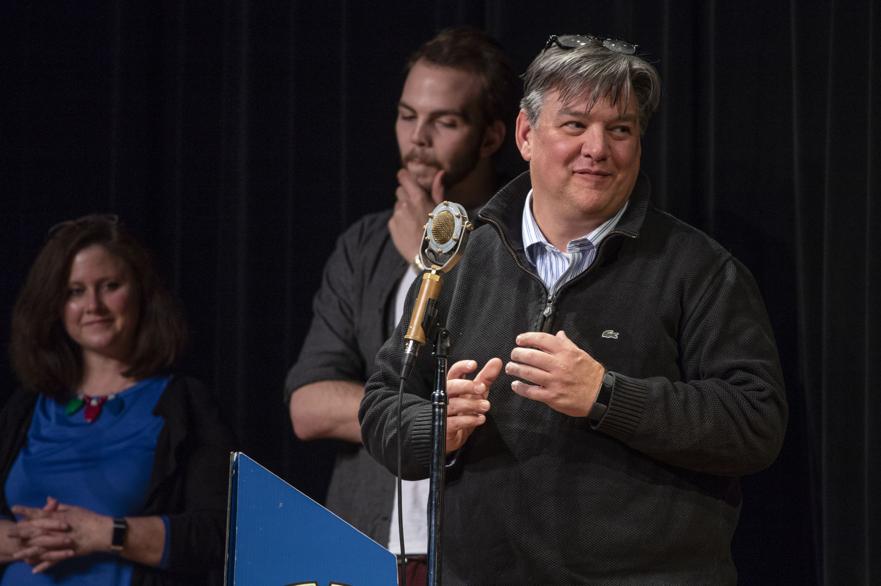 Copley's father first introduced her to music after taking her to concerts when she was eight. 
"It was really fun, and I always wanted to be one of those people we saw," said Copley.  
Upon graduation in December, Copley plans on heading back to school, where she hopes to get a certificate to go into music therapy. 
"I love to play, and I know the effect music has had on me and I want to share that," added Copley. 
Whether playing, recording or song-writing, Copley knows that music will always be a large part of her life.