Tres Hermanos Nunez is staying open with restrictions for COVID-19 despite the difficulties they face.
Melissa Dungan from Tres Hermanos said the community has been incredibly supportive during the crisis, but that there are many struggles they face when trying to keep their locations open.
"With so many businesses completely closing, one struggle has been just keeping the customers engaged and aware that we are still open," said Dungan.
To stay involved with the community, the restaurant's eight locations have been more involved on social media and have been updating signs on their buildings frequently to remind customers that curbside pick-up and drive-thru services are still open.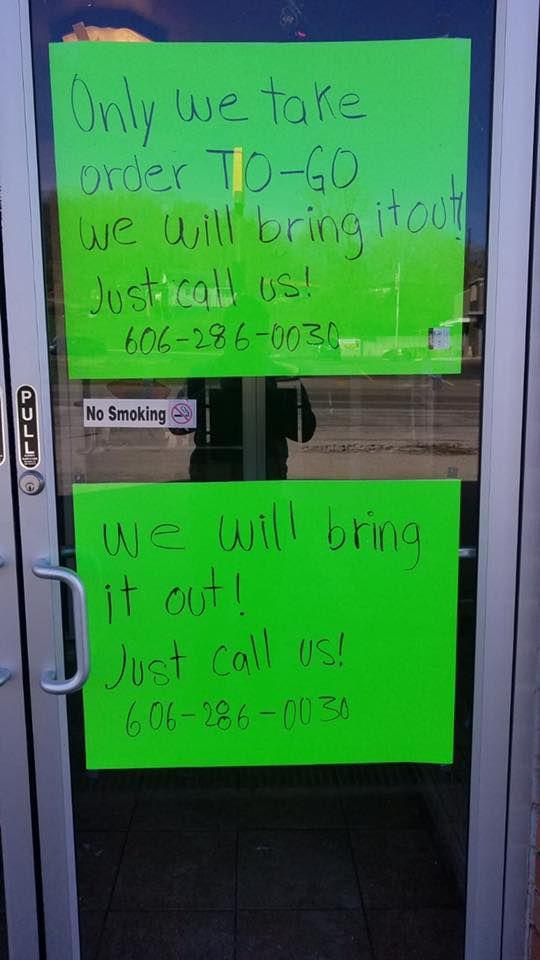 "In order to better protect our staff and our clients, we no longer allow customers to come into our locations," said Dungan. "We have improvised at some locations, making four of them drive-thrus. The other four locations offer curbside, so that there is much less contact. We are also encouraging our staff to wear masks and gloves, engage in more frequent hand washing and keeping all surfaces sanitized."
While current restrictions have made things difficult for both businesses and customers, Dungan said that the majority of customers realize the crisis is facing an entire nation, and that they will continue to follow the governor's orders until it is safe to reopen.
The restaurant is locally owned, and has locations in Olive Hill, Grayson, downtown Ashland, Greenup, Inez, Canonsburg and Paintsville in Kentucky, along with Kenova, West Virginia and South Point, Ohio.
"The best way to support your local business is to shop local. Skip the chains and order from a local small business," said Dungan. "And lastly, remember that these staff members working hard to get your order together are servers. Tip when you can. I can assure you, it's very appreciated."