"Treasure Island" will be performed on a unique outdoor stage to protect performers and the audience.
Morehead State University's the Little Company has built an outdoor stage at the Challenge Course in front of MSU's Recreation and Wellness center for their production of Robert Lewis Stevens' "Treasure Island." The live performance will be a drive-in format for the audience, where they will listen to the show on the radio.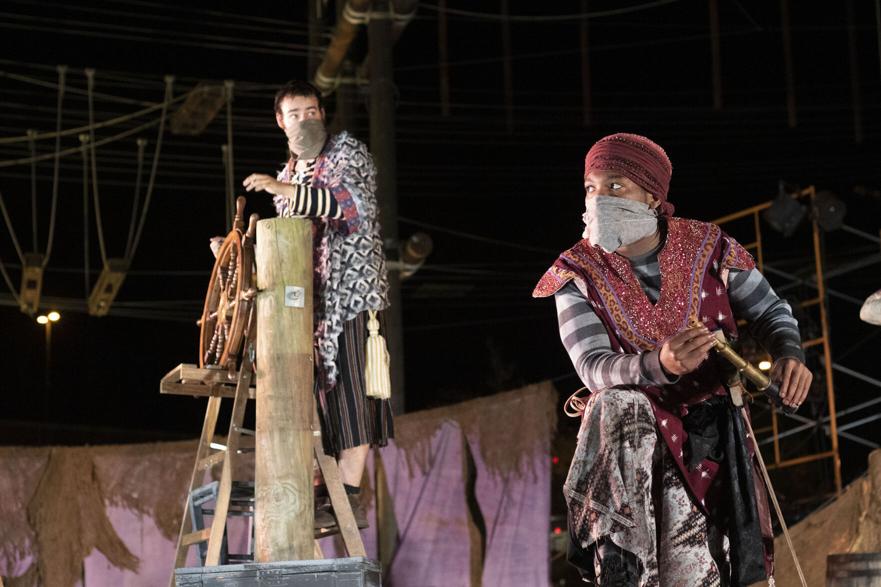 "The ropes course is a beautiful space, especially for the show 'Treasure Island,'" said Octavia Biggs, the director of the Little Company. "I'm proud of all the work that everybody has done. It's been a challenge because of Covid."
Biggs decided to exclusively hire MSU theater alum for this production as so many artists have lost employment this year because of Covid-19.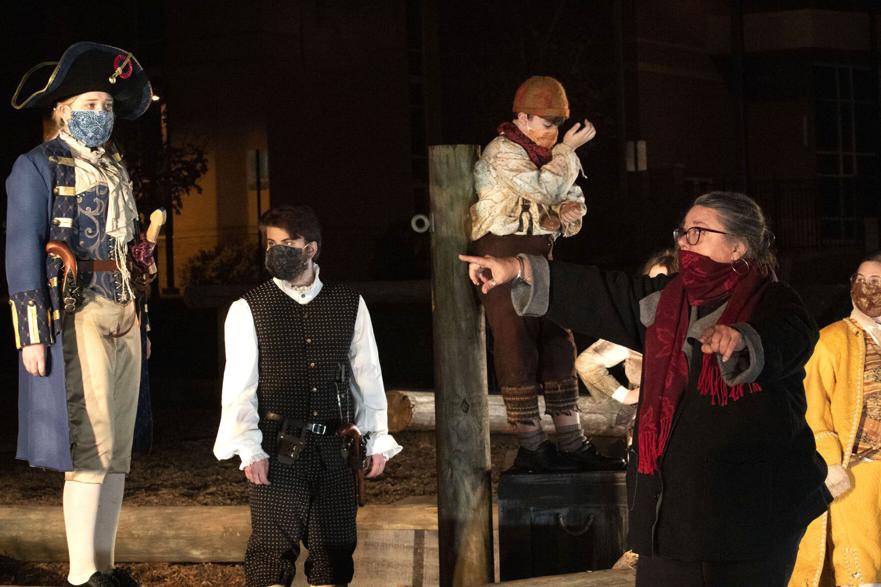 Biggs also began investing in equipment to continue to perform in unique ways for future performances, including a transmitter for the audio broadcast, a computer-based lighting program, rented outdoor cabling and designers.
The total budget for the advances was about $17,000 and was covered by both grants and the company's endowment.
"It's important to know that it's not easy to do what we're doing, and it's also not cheap to do what we're doing," said Biggs, a Morehead native.
Biggs had to be creative in this new production process, implementing socially distanced choreography, masks and relying on the student performers for their own set and costume changes.
"It completely changed my directing process," said Biggs. "While the students are here at MSU it's my job to be a creative problem solver and offer those opportunities to the best of my abilities. That's what I feel like I've done with this show." 
The student actors look forward to this unique performance during a trying time.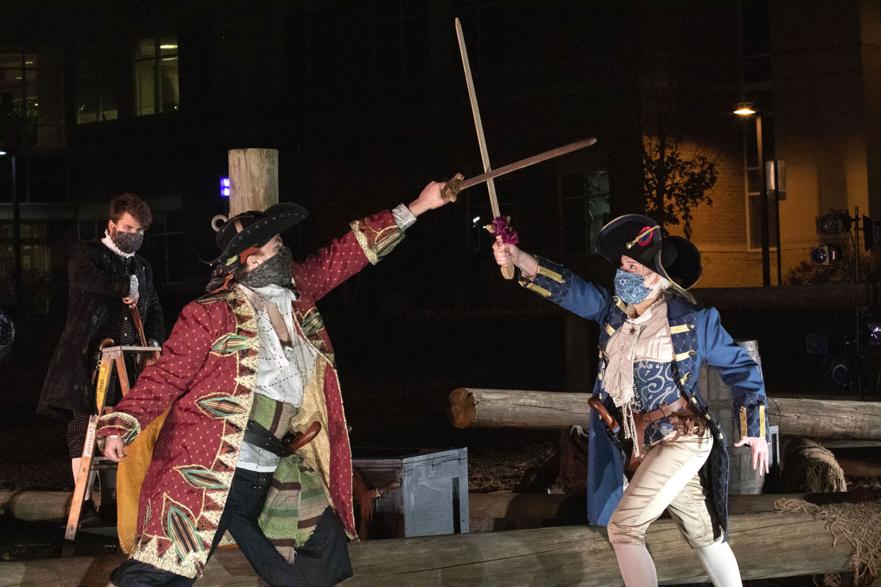 "I think this is a great opportunity for students and faculty to see how we can proceed to do what we love, even if it's a little different with masks on," said Mirlen Hernandez, who plays Tom Morgan. 
"Treasure Island" will take place November 5-7 and 12-14 at 7:30 p.m. as well as November 8 and 15 at 2 p.m. The company will also be offering a virtual paper puppet theatre performance. 
For more information on "Treasure Island" and to view the production's playbill, visit www.moreheadstate.edu/treasureisland. Online ticket purchase is available at www.bookstore.moreheadstate.edu and click on Patrons should forward their confirmation email to mtdboxoffice@moreheadstate.edu to verify receiving a link and password.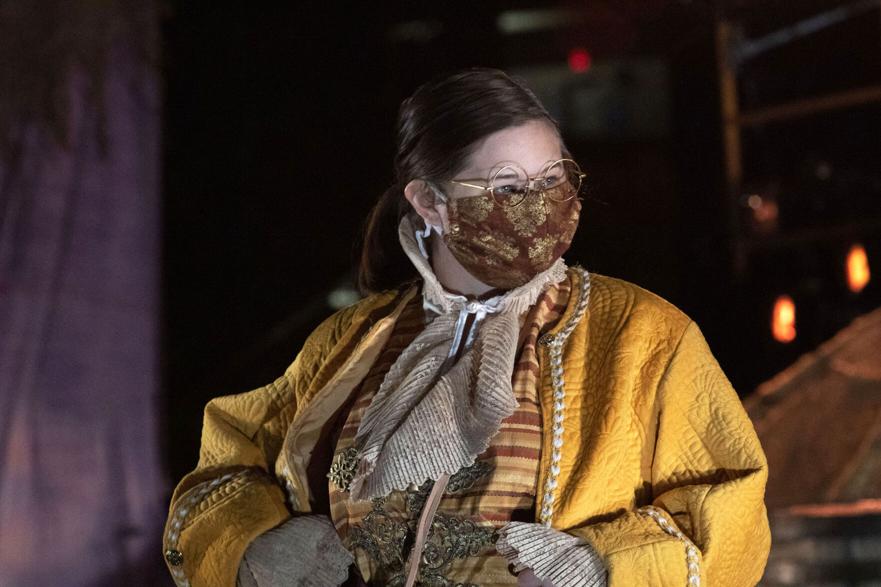 Drive-in performance attendees must remain in their vehicles for the duration of the show. "Treasure Island" is approximately two hours long and there are no restrooms available.