The first and only brewery in Morehead began with a group of longtime friends and a passion for beer. 
 Derek Caskey, Nicholas Hollan, and Blake Nickell have been friends since elementary school and opened Sawstone Brewing Co. on Main Street five months ago. Since then, Sawstone Brewing Co. has become a popular location in the community and the trio has taken on the role of educating people about the art of craft beer. 
"We have people who walk in the doors that've never had craft beer," said Nickell. "A lot of times it's not what they expect it to be."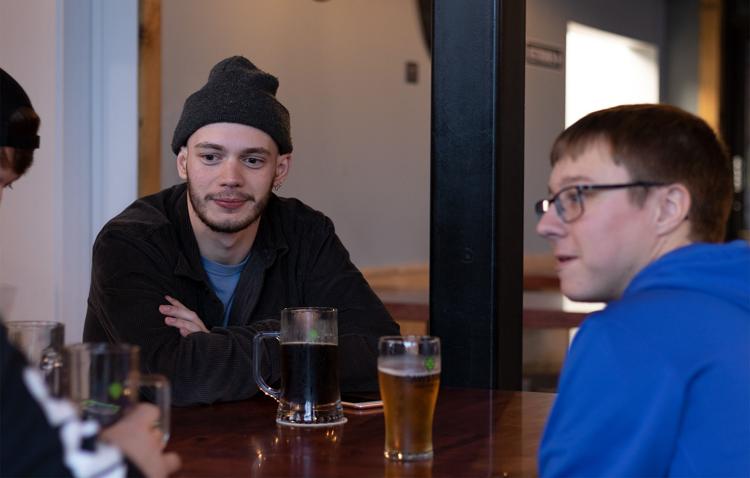 Nickell said there are hundreds of styles of beers and they wanted to take on a role of educating people as to what craft beer really is. 
"It doesn't have to be a super strong, dark beer," Caskey said. "Our flagship beers are light, easy-drinking beers." 
Along with educating the community, Sawstone Brewing Co. also supports it.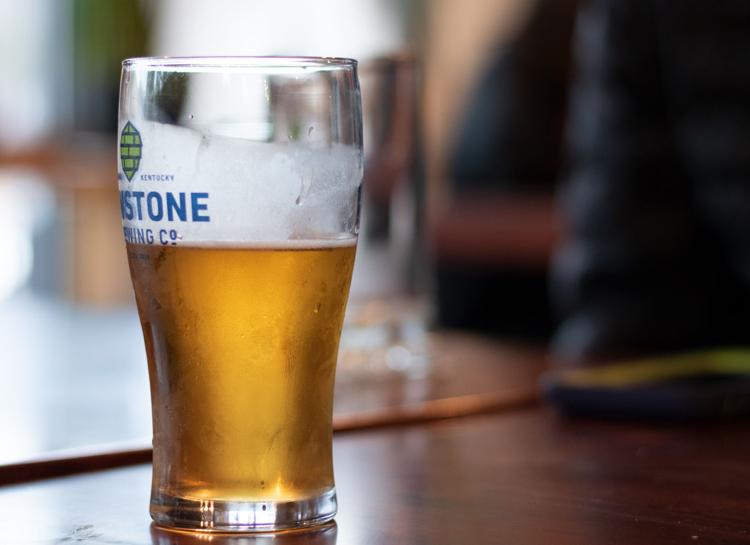 Sawstone Brewing Co. frequently partners with local artists and musicians. Caskey said they wanted to fill up their brewery with as much local art as they could to support the community. 
"People really love having a place to come together to do things that bring everybody together," said Hollan. 
Some members of the community have started referring to Sawstone Brewing Co. as "Morehead's living room." 
 "That's the thing I appreciate most about all of this," Hollan said. "People come in, sit at the bar, we can all have a conversation about beer or just what's going on in the community."  
In the future, Caskey said they hope to expand their production and eventually open a restaurant.  
"I'm always really excited about new beers and then being able to analyze it and develop it out," said Hollan. 
"We can't kind of come out of the gate making crazy, weird, interesting beers even though I really want to," Caskey said. "That will come with time."