Wait times in ADUC may be at an all-time high, but a possible solution is parked outside.
Because of COVID-19 and low staffing at food court businesses, a Nathan's Taqueria food truck parked alongside ADUC was brought in by Aramark to remedy long wait times by students trying to eat between classes.   
Kim Oatman, the Assistant Vice President for Morehead State Facilities and Operations, was a big part of bringing the food truck onto campus. 
"We wanted to provide the students and faculty with more options," said Oatman. "During really high traffic times, we wound up having a lot of lines, so we're wanting to help decrease the number of lines within ADUC. It helped to pull a truck up outside the building."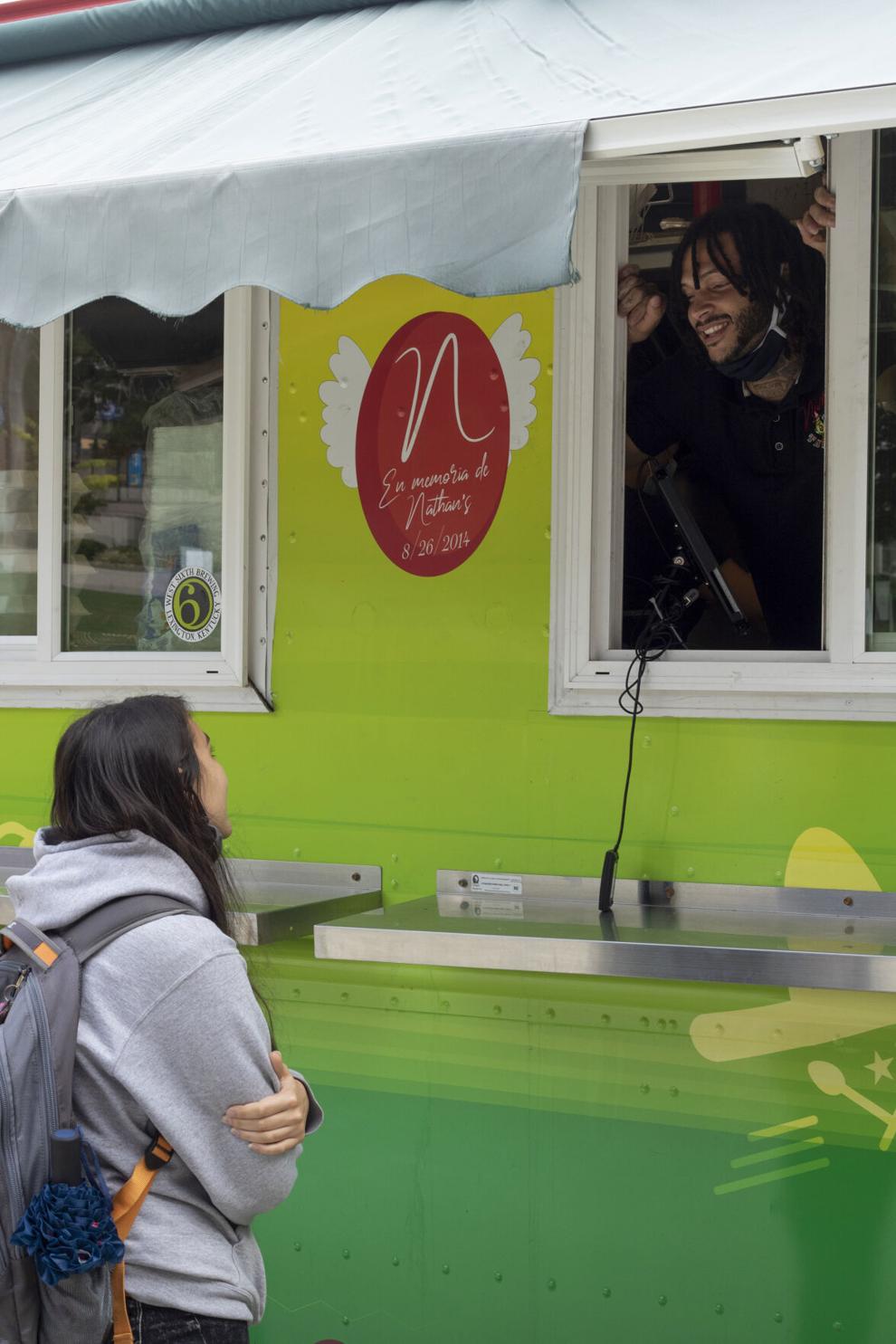 Many students have struggled especially during lunch hours with the worsened wait times from all of ADUC's dining options.
"The lines this year are a lot worse. The wait is around at least double from last year," said Ethan Hernandez, a sophomore. "Around 11 a.m. to 12 p.m., it wouldn't surprise me if you had to wait 45 minutes to an hour in line." 
A feature of the truck is that it accepts all forms of payment, including Flex dollars.
"A big reason I even come to the food truck is the convenience of it. If I've got classes I need to go to, I can just pay with my swipes and grab my food," said Hernandez. "Whereas if I go to like Steak and Shake, I have to debate if I'm even going to have time or not." 
The food truck has also helped to alleviate some of the stress that has been on ADUC, such as being overworked and understaffed. With only one register open at times for some restaurants, wait times for orders increase dramatically. 
"It's nice having this truck out here, because the lines are never bad, and you can always get your food quickly. At the truck, it's like a five-to-ten-minute wait, whereas ADUC is like 25-30 minutes," said Nick Tiedeman, a senior at MSU.
The food truck will only be around until the end of this month, but it will return in the spring.
"Probably the end of October we'll end it. Then I think we'll pick it back up in the spring," said Oatman. "I really believe it's been so popular that we will bring it back and maybe even more options. No promises, but we'll study it."