Raleigh, NC  Hall-of-Fame musician John Hartford continues to inspire and live on in the world of bluegrass through students like Morehead State University's Elizabeth Bowman.
Bowman first heard Hartford's music several years ago and ever since he has been gentle on her mind.
"He is one of those artist that makes you feel like you know him through their music," said Bowman, graduate of Rowan County High School. "I don't feel that way with a lot of artists."
During the week-long International Bluegrass Music Association (IBMA) conference and festival, students from the Kentucky Center for Traditional Music (KCTM) joined bluegrass artists from all over the world to jam and perform. That's how she happened to have a connection to the Hartford booth.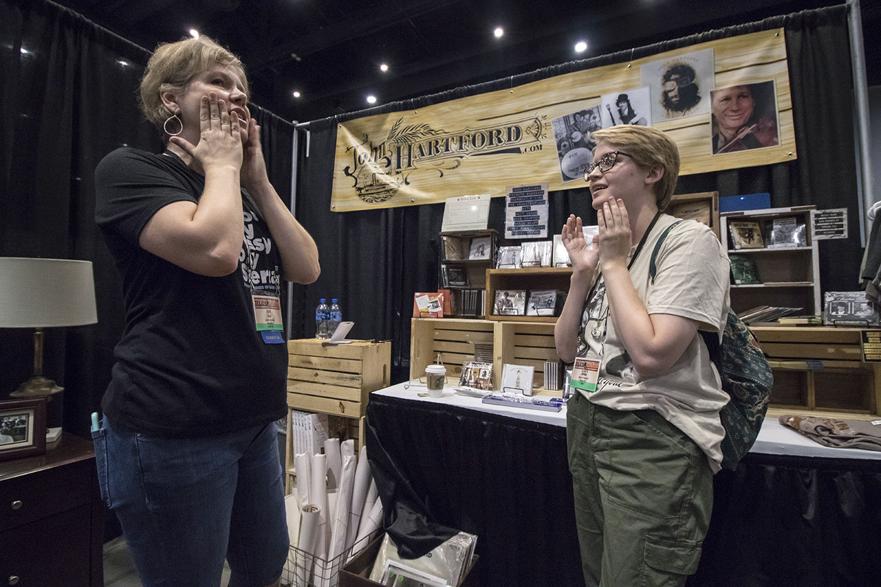 Raymond McLain, director of the KCTM, knew John Hartford and use to work on songs with him. McLain introduced Bowman to Hartford's daughter, Katie Harford, and after several days of talking back and forth, Harford showed Bowman how to make her father's famous washing machine sound.
She was even given the opportunity to sit in his desk chair that they brought to the Hartford booth during the Bluegrass Exposition.
 "Raymond said that one of his favorite things about John Hartford is how he could make everyone in the room feel validated," said Bowman. "She's like that."
Bowman can't recall a time when she didn't sing and from the moment she had the opportunity she picked up a little red guitar and began her journey with music. Now, she studies traditional music at the KCTM with mandolin as her primary instrument, while also being able to play bass and guitar. 
However, she has decided in honor of Hartford, she wants to add the fiddle to the list.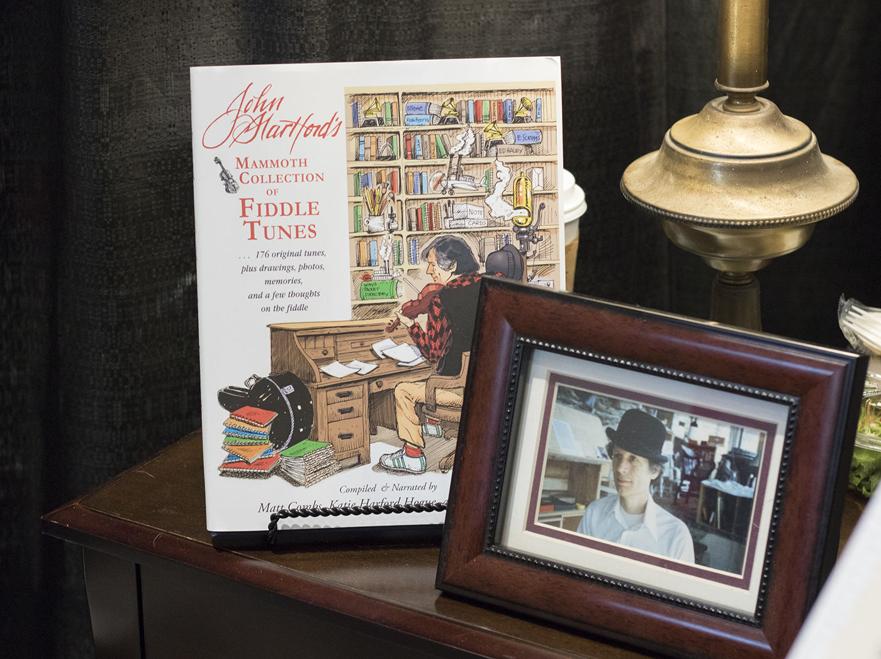 "He writes specific to him but its real and he doesn't romanticize what's happening," said Bowman. "I think that is what is important when communication through music. It has to be genuine."  
After Hartford died, his daughter found large amounts of notes and unpublished fiddle tunes. She got the idea to photo copy those pages and work with authors to create a biography and produce a book called "John Hartford's Mammoth Book of Fiddle Tunes." Bowman took the opportunity at the IBMA's to pick up a copy of her own, so she could learn and see his creative process though his edits and notes.  
"Bowing has always been hard for me, but I've always wanted to lean" said Bowman, who stared fiddle lessons this semester. "When Ruth McLain told me about the Mammoth book of Fiddle Tunes it was just obvious, that's something that I want to do."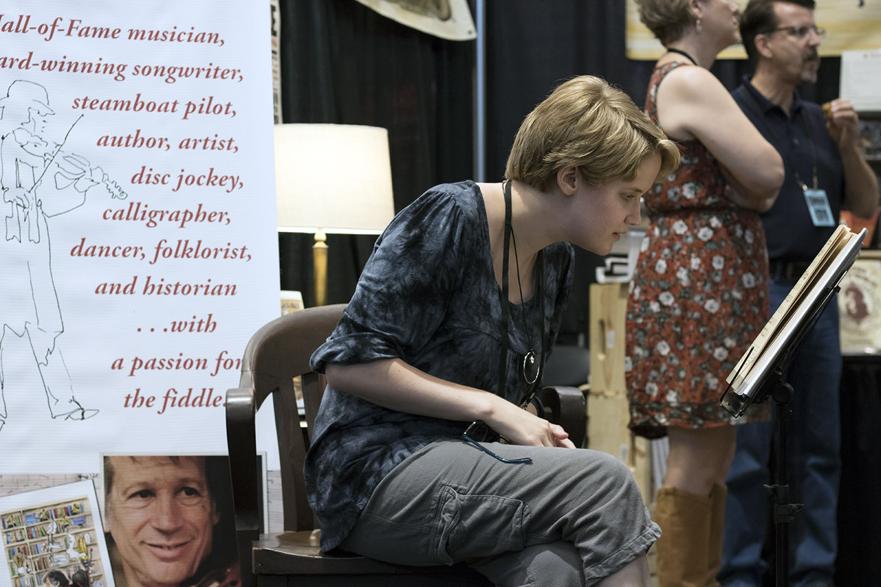 Another important factor that she believes Hartford is an influence on is how she perceives music and performance. Bowman hopes her music can demonstrate nourishing a song to provide connection to the audience, instead of focusing on additional fills for the purpose of showing-off.
"A lot of breaks end up being a demonstration of what you've learned, but when you listen to him it's more like feeding and watering the song," said Bowman. "You sounding good is not as important as how the songs sounds. 
With just a little over a year until she graduates, Bowman is glad she found the world of bluegrass music and values all of the talented artists in her field.
"'There's not a manual for bluegrass, so I think it takes a lot of guts to decide early on that you are going to be a bluegrass musician, so you really have to dedicate yourself to listening and learning," added Bowman.