The National Human Trafficking Hotline has had over 34,000 reports in the United States over the last twelve years, 490 of which were cases in Kentucky.
Allyson Taylor, director for Kentucky's Office of Child Abuse and Human Trafficking Prevention and Prosecution, came to Morehead State University Thursday, November 7, to shed light on the matter and her involvement with the fight against human trafficking.
"There's a lot of reasons why people in that situation don't leave," said Taylor, a Frankfort native. "It could be socioeconomic, dependency, threats to other family members or they are afraid that their children will be taken away. They are physically free to move. Psychologically, not so much."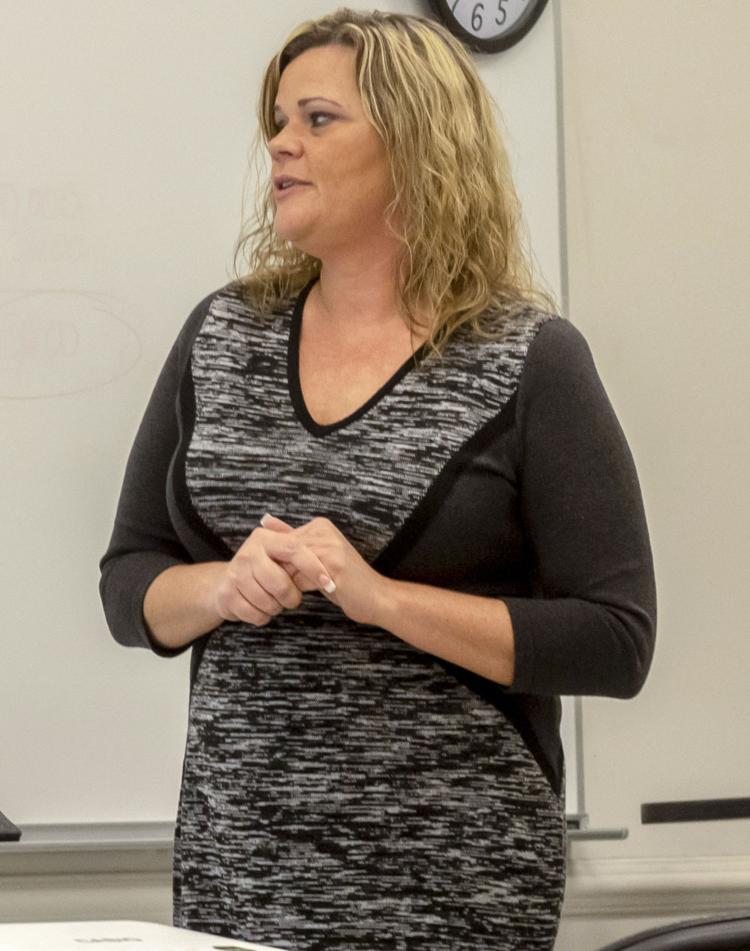 Taylor has always been in the middle of the governmental process. She sought out to protect victims of domestic violence, child abuse and neglect and sexual assault by holding their offenders accountable in court, which began her career in government and law as a prosecutor.
In January of 2016, Attorney General Andy Beshear created the Office of Child Abuse and Human Trafficking Prevention and Prosecution with the mission of preventing and prosecuting child abuse, addressing the drug epidemic, seeking justice for victims of sexual assault, preventing and protecting the elderly from scams and abuse, and raising awareness of the prevalence of human trafficking state-wide.
"General Beshear made this a primary mission before he was elected, then he created this office and gave us the directive to move forward," said Taylor, "There have been amazing successes and systematic changes all because the Attorney General made this a priority. This is an amazing development for victims and survivors and to prevent new victimization."
Taylor said that one of the main issues with the understanding of human trafficking is media's dramatization because it doesn't truly portray the manipulation involved or an accurate depiction of a victim's behavior. These misconceptions make it difficult for people to report cases of human trafficking to authorities.
"I have realized that we have failed victims for decades by not understanding what this really is," said Taylor.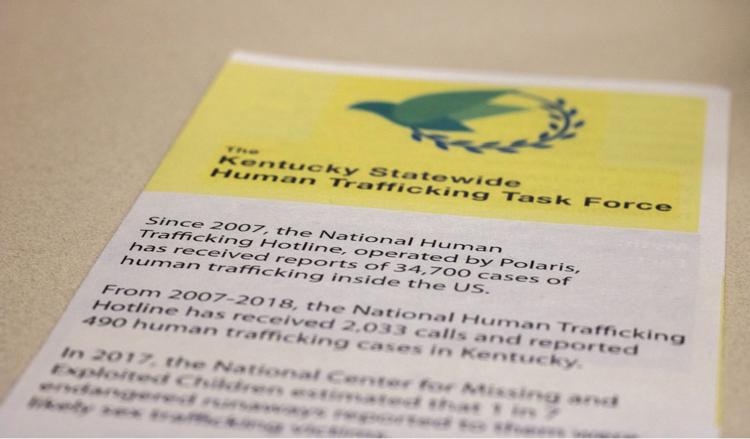 Another issue with human trafficking is a victim's distrust in law enforcement. Trafficked minors use fake IDs to have commercial sex and are charged as adults when they're caught. As a result, several juveniles are in adult detention facilities. Traffickers use a victim's distrust in law enforcement to their advantage to coerce their victims to stay, and make it difficult for victims to reach out for help.
Taylor said the biggest takeaway from her lecture is that everyone has a legal duty to report any suspicions of human trafficking to the Cabinet or Health and Family Services or law enforcement, especially if a minor is involved.